Little Rabbit has fallen over! Let's hope he's alright. But Little Rabbit needs help, because he has hurt his arm. It even bleeds! We'll have to take action.
So together we put a plaster on the wound, comfort Little Rabbit, dry his tears, help blow his nose—and everything is alright again!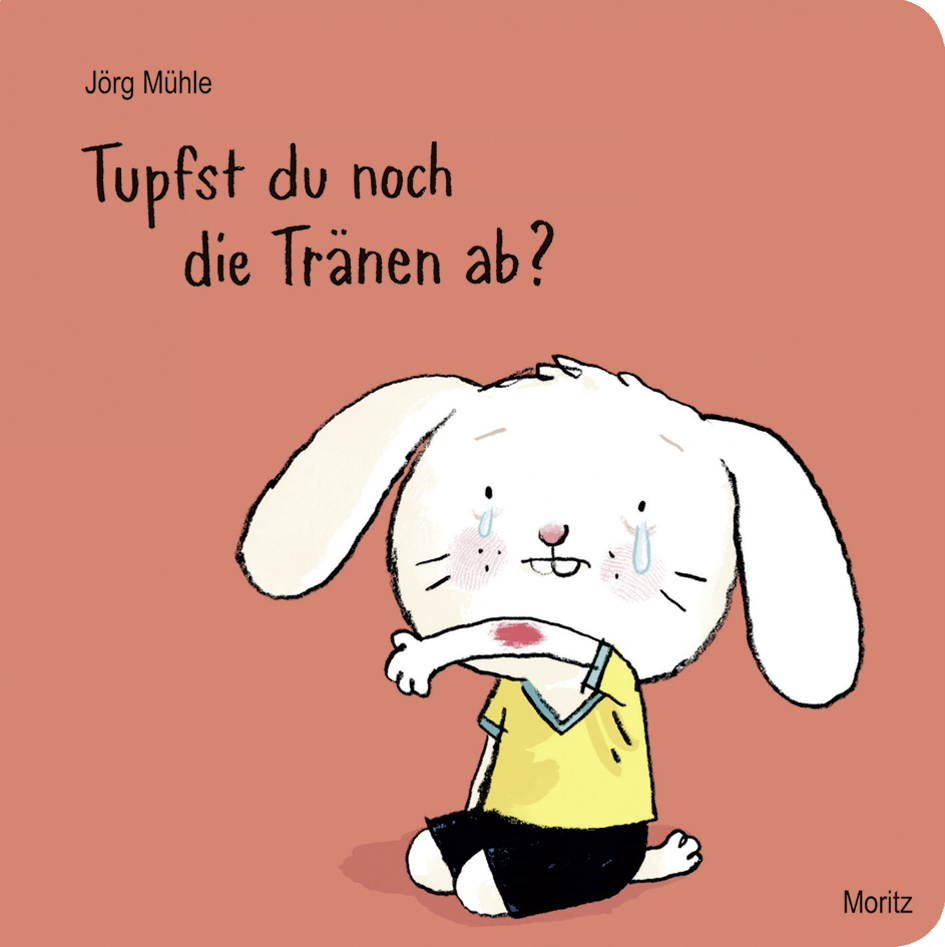 Little children are very familiar with what Jörg Mühle is putting into lovely images and they will happily join in making Little Rabbit laugh again.
Once again, Little Rabbit enchants the readers and the children will be as enthusiastic in joining in as they have been with the previous two titles.
by Jörg Mühle
"For the very smallest, Jörg Mühle's beloved bunny returns in another perfectly judged interactive board book… it falls to the reader to console him with bandages, rhymes and ear-strokes, allowing toddlers to revel in their own kindness and maturity." – The Guardian

"This delightful book and its predecessors appeal on several levels. The interactive components are fun, and foster kindness and empathy. But most of all, I love how empowering they are for children, who help Little Rabbit through experiences and activities they themselves may find challenging." – Otago Daily Times
---
Moritz Verlag | board | 22 pp | 170 x 170 mm | Feb 2017 | 2+
Rights sold: Catalan, Chinese (simpl. & compl.), Danish, Dutch, English, French, Hungarian, Italian, Korean, Polish, Russian, Spanish, Swedish, Ukrainian

[original title: Tupfst du noch die Tränen ab?]
The two previous titles in this series:
Merken
Merken