Many years have passed since the Little Prince left Earth …
The Little Prince returns – at Christmas. He is looking for the pilot. On Earth, he learns a lot about Christmas and even more about people. However, he does not find the pilot, but hears about his death. Deeply saddened, he tries to come to terms with the fact that his friend no longer exists. What helps him is the discovery of the book about the Little Prince, which he makes on Christmas Eve.
This is of great comfort to him, because good stories live forever.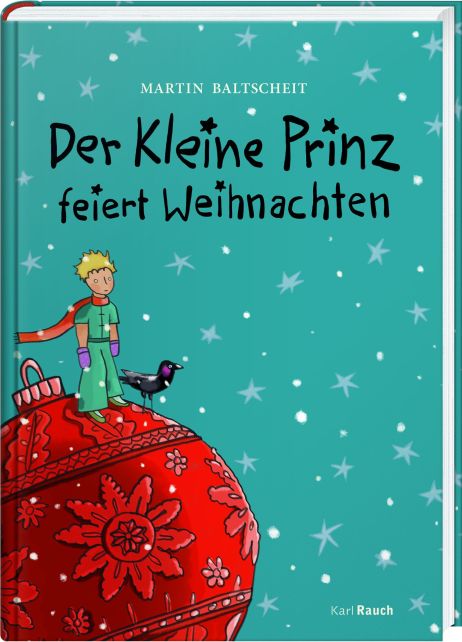 by Martin Baltscheit
"The return of the Little Prince is fantastic." – Rheinische Post

"Philosophical yet easy, with courage and wit." – Unsere Kinder, Vienna

"Martin Baltscheit succeeds in capturing the essense of the Little Prince very well and in an authentic manner." – Leselebenszeichen

"Martin Baltscheit tells the story with his own illustrations courageously and with wit. The result is a contemporary fairy tale that combines philosophical depth and narrative ease in a unique manner." – Jungenleseliste.de
---
Karl Rauch Verlag | hc | 96 pp | 2018 | 5+
Rights sold: Chinese (simpl.)
[original title: Der Kleine Prinz feiert Weihnachten]