About the Agency
The start of mundt agency is the result of more than 16 years of experience in selling rights internationally. Following a couple of work placements with publishing houses in Germany, I set out to do an MA in Publishing at Oxford Brookes University and simultaneously embarked on a work placement in the Academic Rights Department at Oxford University Press. That was my first taste of 'rights' and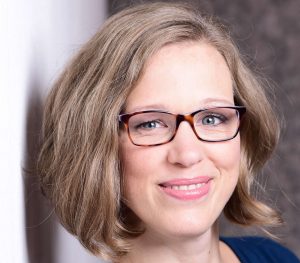 needless to say I was thrilled with what I saw and learnt. I had always known that I wanted to work in publishing, but now I knew it had to be in 'rights'. My first job in the rights department at Walker Books confirmed my resolution and I spent five years at Walker, learning everything pertaining to rights selling from scratch. When I had made it to managerial level at Walker, I was offered the opportunity to head the rights and licensing department at Patmos Publishers/Sauerländer Verlag in Düsseldorf. So I moved back to my home country and set out to maximise the rights income of the Patmos Publishing Group, heading a team of up to six people. Again, this provided me with invaluable experience, all of which mundt agency now benefits from.
Throughout my years of selling rights I have enjoyed building a vast network of contacts in national and international publishing houses and have met many wonderful editors, publishers, agents and rights people who are as excitable about good books as I am.
I have always been passionate about books, languages and other cultures and there is no success sweeter or more satisfying than that of helping a book find the right publisher in another market to give it another life beyond its original edition. Holding the foreign edition of a book in my hands will always fill me with joy.
I look forward to facilitate the publication of many more books with the right publisher in the right market. That is what I enjoy and what mundt agency is all about!
Important Information for Authors and Illustrators
I am a rights agent, not a literary agent and thus I do not represent authors or illustrators. I sell rights on behalf of publishing houses only. So please do not send me any sample illustrations or manuscripts.
Thank you for your understanding.
Merken
Merken
Merken
Merken
Merken