Lisa Rammensee & Sandra Grimm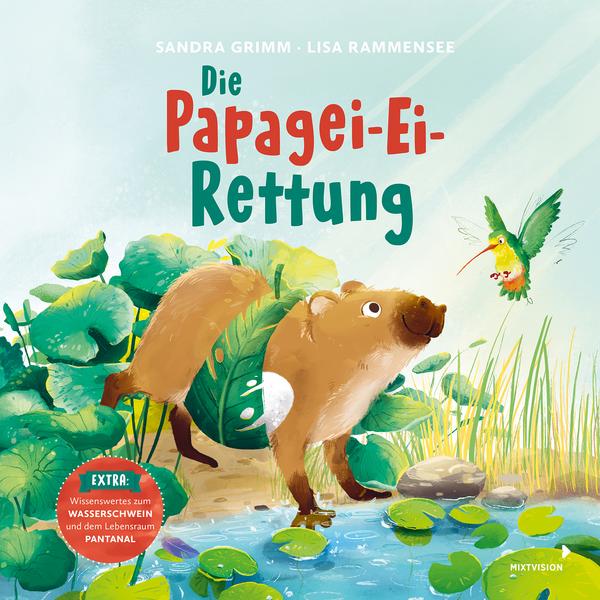 Capy the little capybara—big rescue operation in the Pantanal
Oops, what is this? Something just landed right in front of Capy's nose. Is that a parrot egg?
Capy sets off with the egg to find the parrot parents. Luckily, the other animals from the Pantanal rush to her aid. Because only if they stick together can they make it!
An enchanting picture book about a cute little capybara and her friends, in which courage and solidarity are very important.
Mixtvision
Picture Book

Original title: Die Papagei-Ei-Rettung
Age 3+
40 pp | € 16
hc | 248 x 253 mm
Publication: March 2022


Author: Sandra Grimm
Illustrator: Lisa Rammensee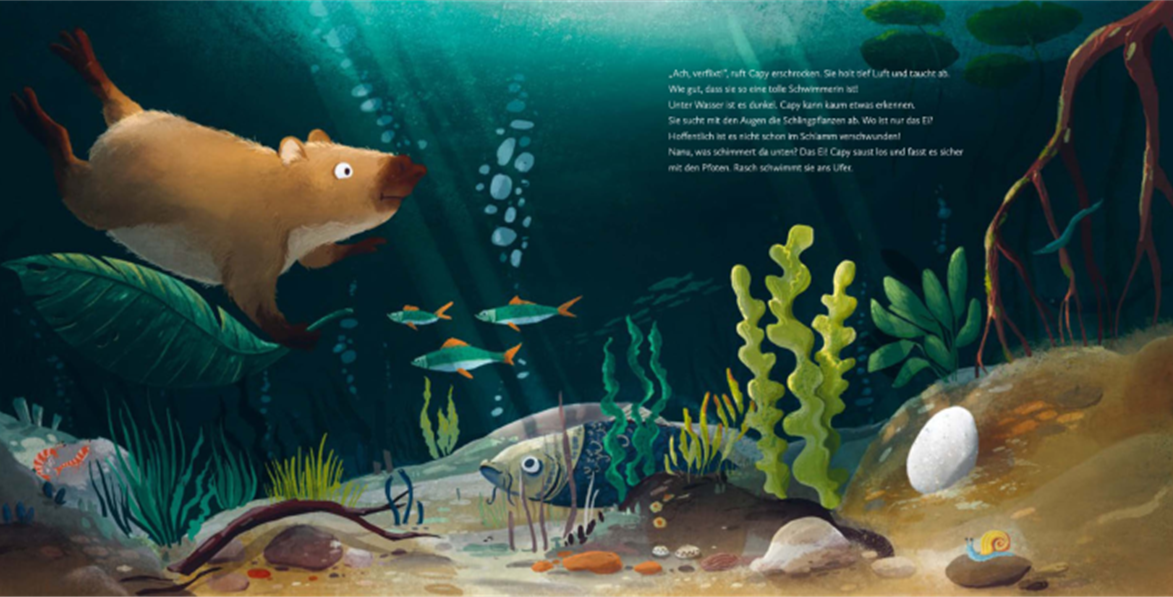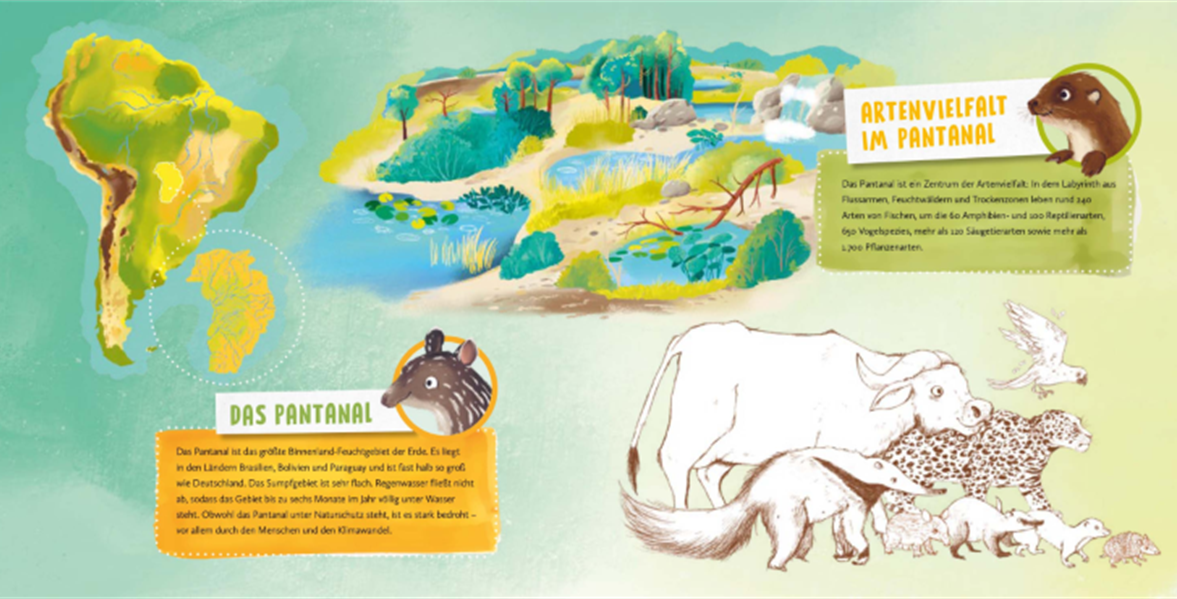 "The illustrations by Lisa Rammensee are refreshingly colourful and fit the Pantanal habitat incredibly well. The story by Sandra Grimm also reads pleasantly and is peppered with humour. […] Along the way, she [my daughter] gets to know different animals, because she didn't know capybaras, caimans and macaws before. But we think it is great that in the back of the book there are short introductions to the animals and their habitat." – buchkinderblog.de
"The illustrator brings a special dynamic to sketchy drawings that depict a movement such as the falling parrot egg or the wildly fluttering Fedro. Children's author Sandra Grimm has put the story into the right words and added exciting, easy-to-understand information about the threatened habitat of the Pantanal as well as animals such as the capybara, the nandu or the jaguar in the non-fiction section. […] a convincing combination of an exciting, humorous story about courage, helpfulness and friendship and an interesting, easy-to-understand non-fiction section. The illustrations are simply a visual delight!" – mintundmalve.ch
By the same author and illustrator