This illustrated alphabet is an entertaining challenge for young readers: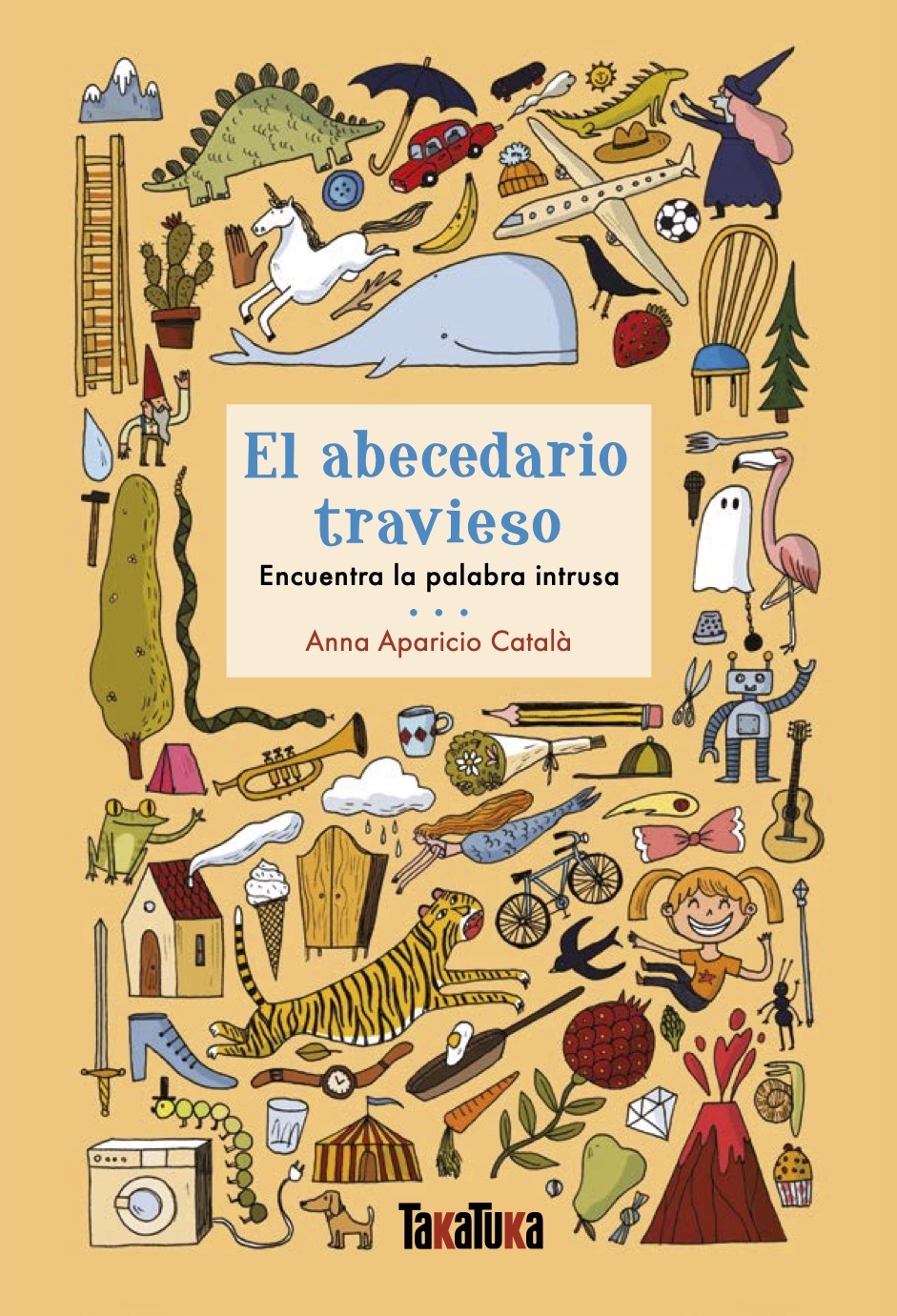 to identify the picture-word that doesn't belong, they will have to determine which word corresponds to each picture, and discard those synonyms that don't begin with the selected letter.
At the end of the book they will find the solutions, as well as fun games to learn how to use Morse code and the Braille alphabet.
An entertaining way to enrich your vocabulary and learn how to spell!
by Anna Aparicio Català
---
Takatuka | hc | 64 pp | 160 x 235 mm | 2021 | 6+
All rights available
[original title: El abecedario travieso]
Other books by Anna Aparicio Català