Clara Sophie Klein & Selim Özdogan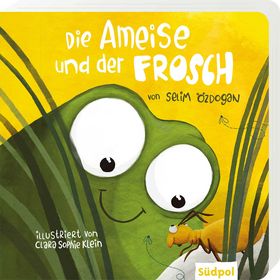 Can frog and ant become friends even though they are so different?
The ant would like to have a friend. When she meets the frog, she hopes that he is an ant. Even if it is a big, green, hopping ant—the main thing is that it is an ant! After all, an ant can only be friends with another ant, right? Fortunately, the frog sees things differently. Without further ado, he takes the ant on his back to swim out to the lake with her. And so the frienship of ant and frog begins.
Are you big green ant? – An "I packed my bags" story on the theme of tolerance and friendship.
Südpol Verlag
Board Book

Original title: Die Ameise und der Frosch
Age 1+
22 pp | € 10
board | 180 x 180 mm
Publication: May 2022


Author: Selim Özdogan
Illustrator: Clara Sophie Klein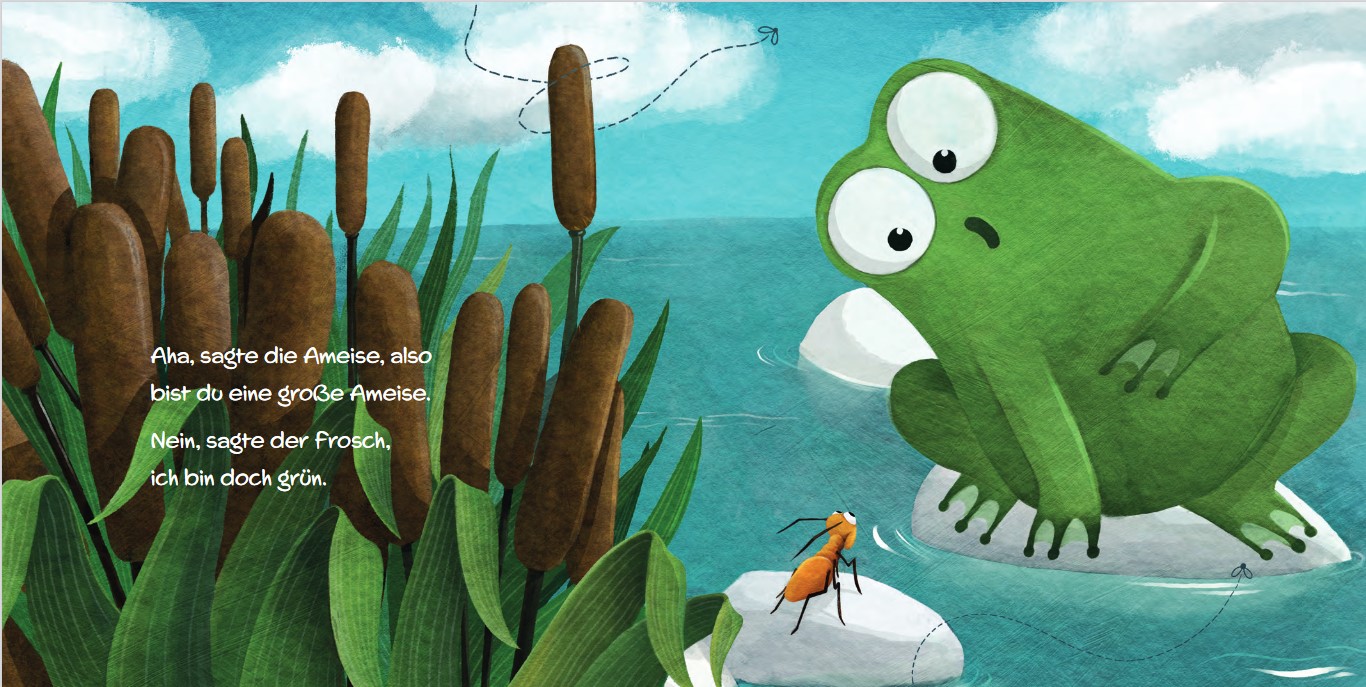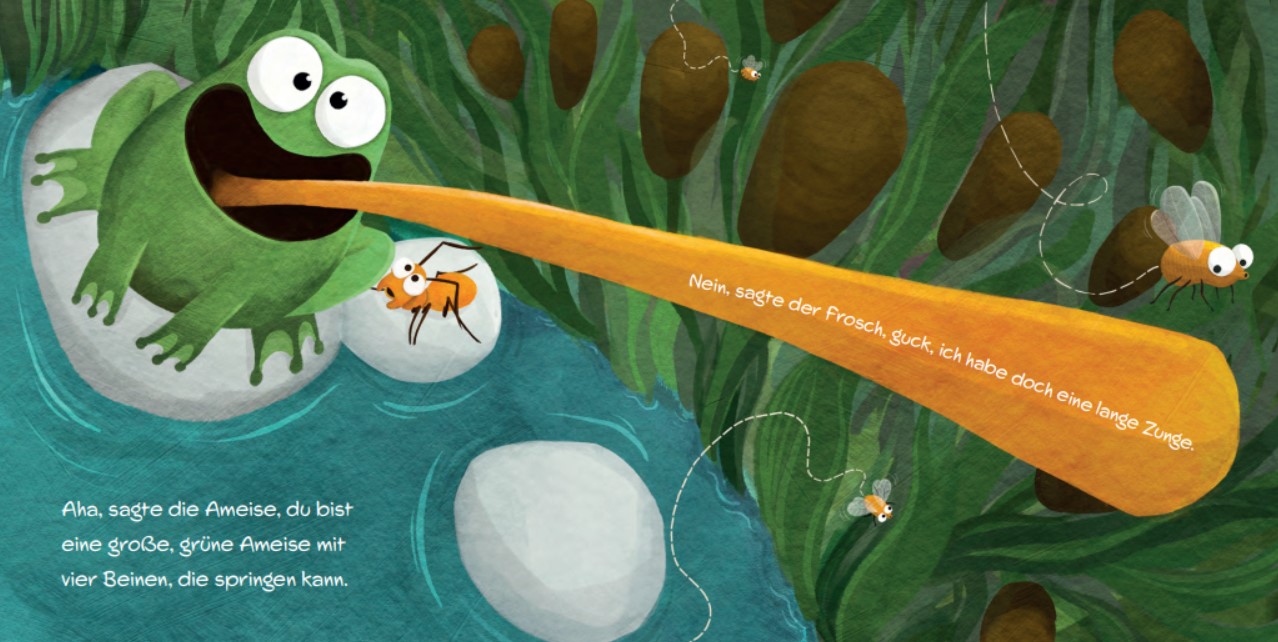 "What a wonderful plea for tolerance and friendship – wonderfully appropriate for children and completely without lectures – a great book!" –
Anna Kleine, Picture Book Museum Troisdorf
"Tolerance and openness are the most important things for encounters. And friendships. You can't start early enough with that. Preferably with such a wonderful story that is already suitable for very small hands, eyes and ears." – Andrea Wanner, Titel Kulturmagazin
"Recognising differences and liking each other in spite of them or precisely because of them. That's the beautiful message of this board book from about 1.5-2 years, but which can also thoroughly entertain older children." – Tina @with_heart_and_book
"And what a great little treasure this is for all children over the age of one. It's about animals, about a frog and an ant who get close to each other, it's about their differences, but also about tolerance and friendship. […] You just have to like everything about it". – Stuttgarter Zeitung
By the same author and illustrator