Esteisi has to face the ridicule of her sisters and the mean girls in class. The author is carried
away by the overflowing imagination of Esteisi, a six-year-old girl who, with her fantastic ideas
and the support of her faithful friend Pimiento, a talking pony, pushes the idiom "drastic times
call for drastic measures" to its limits.
Number 1: Esteisi and the best seat in class / Esteisi doesn't want to take a shower
Number 2: Esteisi goes to the beach / Esteisi wets the bed
Number 3: The incredible story of talking ponies / Esteisi has lice
Two fantastic adventures by Esteisi and Pimiento in each reversible book!
by Juan Feliu Sastre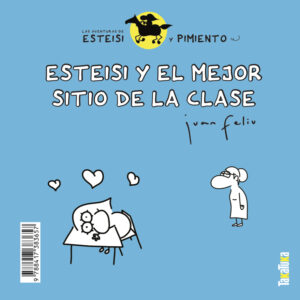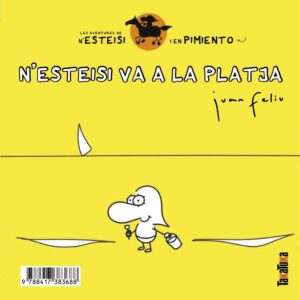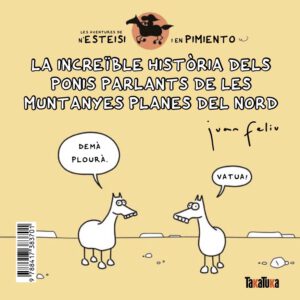 ---
Takatuka | pb | 48 pp | 150 x 150 mm | 2020 | 5+
All rights available
YouTube Video introducing the series
[original title: Esteisi y Pimiento]