An irresistible duo: An old-school gentleman and a smart dachshund following in the footsteps of Sherlock Holmes and Watshon. Tricky cases for little detectives who like to use their own minds and take part in guessing.
The Jewellery Heist (vol. 1)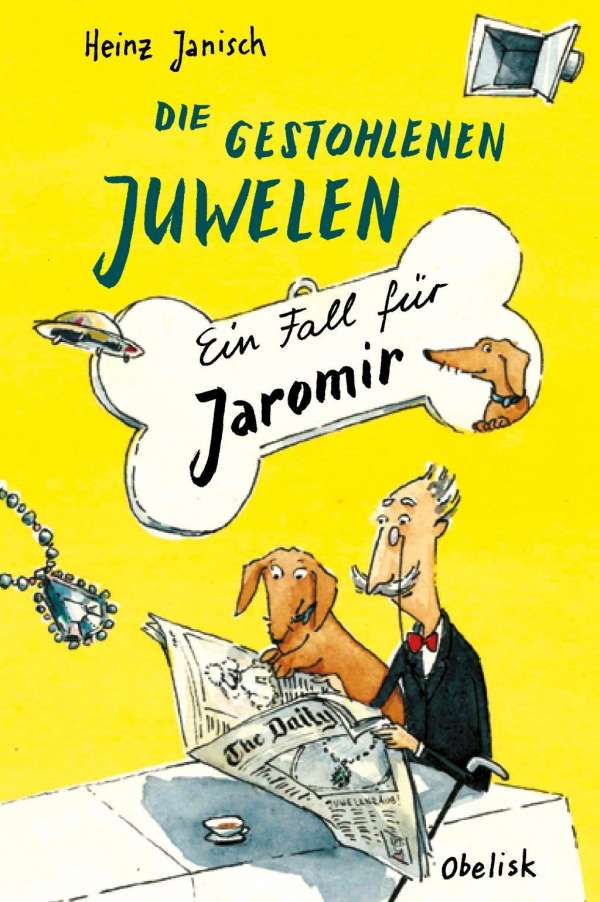 It is questionable whether life as a detective could be dangerous. Mr. Jaromir, endowed with a keen mind, an unmistakable good nose and four nimble paws, is certain: From now on he will assist the famous detective Lord Huber as a faithful servant! And before the unusual pair know it, they are already in the middle of their first case: The mysterious theft of inestimably priceless jewels. Almost everyone at the elegant seaside hotel arouses suspicion … But anyone mistaking Mr. Jaromir for a perfectly normal dachshund as good as forfeits their chances of getting off lightly!
---
Obelisk Verlag | hc | 104 pp | 8+
Rights sold: Polish, Turkish
[original title: Ein Fall für Jaromir. Die gestohlenen Juwelen]
Other titles in the series: