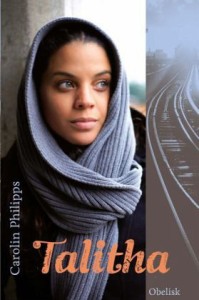 15-year-old Talitha and her family live in a village 30 kilometres north of Damaskus. Her father is a doctor, the mother, who used to work as an interpreter, looks after her and her two brothers.
Everything is fine until Muslim rebels seize the village, destroy the cloisters and churches and perpetrate a bloodbath one day. Talitha's brother Noah is killed in the attacks. The family flees; from Syria to Europe, to Vienna. From here they want to make their way to relatives in Germany, but the family is separated. By the time they manage to get in contact again, Talitha and her one remaining brother are on the German side of the border, whilst their parents are on the Austrian side. The border has been closed.
The storyline has been set up as a diary. The respective period is September 2013 until September 2015.
by Carolin Philipps
---
Obelisk | hc | 240 pp | Feb 2016 | 14+
All rights available
[original title: Talitha]
English reading sample available!