When Mumps wakes from his winter sleep this year, everything is different: The Snowy Owl awaits him this time; she's been his friend since Christmas. A Friend for the Spring!
Mumps is happy. The Snowy Owl is very young still and comes up with lots of nonsense like: Rolling a camel into the snow with a snow globe, sledging down the hill in a bathtub, taking a shower under a melting icicle and finally celebrating a huge Spring party.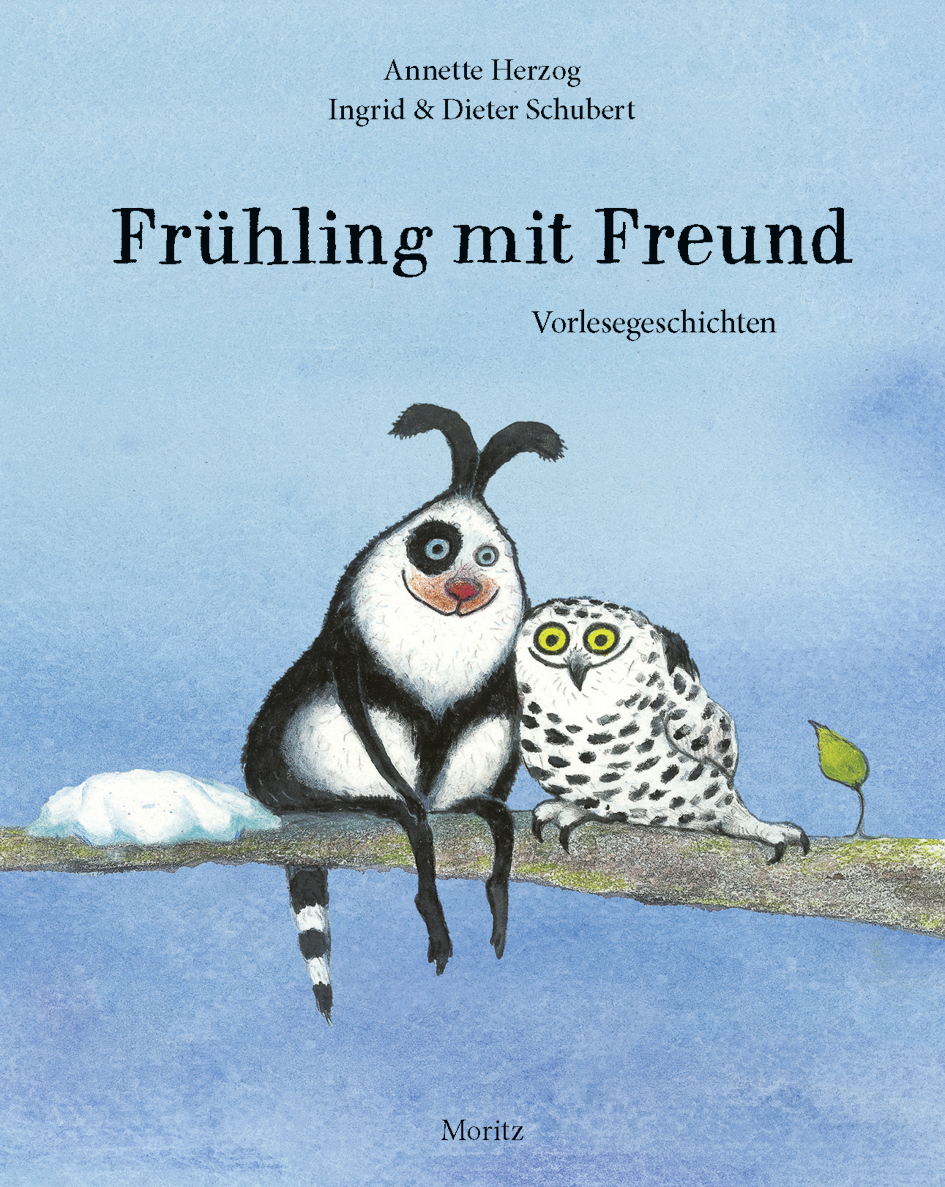 With the lively-whimsical Snowy Owl and the diffident Mumps Annette Herzog has created two heart-warming characters that are beautifully staged by Ingrid and Dieter Schubert. At the end the reader almost wishes to be friends with Mumps and the Snowy Owl him-/herself, including joining the Spring party.
by Annette Herzog & Ingrid and Dieter Schubert
---
Moritz Verlag | hc | 80 pp | 190 x 240 mm | 2017 | 5+
Rights sold: Dutch
[original Title: Frühling mit Freund]
The second title with these delightful characters:
Tomorrow is the Day, Says the Mumpf