Inge Brendler & Stephanie Marian
Sound Caper - A Note Steps out of Line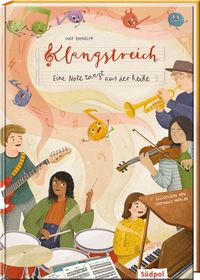 An exciting journey through the world of music with numerous audio examples

The little note Finn no longer feels comfortable within his birthday song, because the other notes claim that he doesn't sound nice, not festive enough. He decides to jump out of the music socre to look for new music that suits him better.
Finn comes across a pop band, gets to know blues, sounds along in a symphony, learns about Japanese koto music, folk music and a church organ. Finn is allowed to play and sound everywhere, but doesn't really fit in anywhere. Until he suddenly hears beautiful music on the radio – his music! But where will he find it?

On this exciting journey through different musical styles, children can learn a lot about music and instruments, e.g. What is a note? Why do we need notes at all? Since when has music existed? What are the different styles of music and instruments? How does an orchestra work? and much more.
Südpol Verlag
Non-fiction Picture Book

Original title: Klangstreich – Eine Note tanzt aus der Reihe
Age 6+
64 pp | € 24
hc | 230 x 330 mm
Publication: August 2022


Author: Inge Brendler
Illustrator: Stephanie Marian
Rights sold: Italian, Kazakh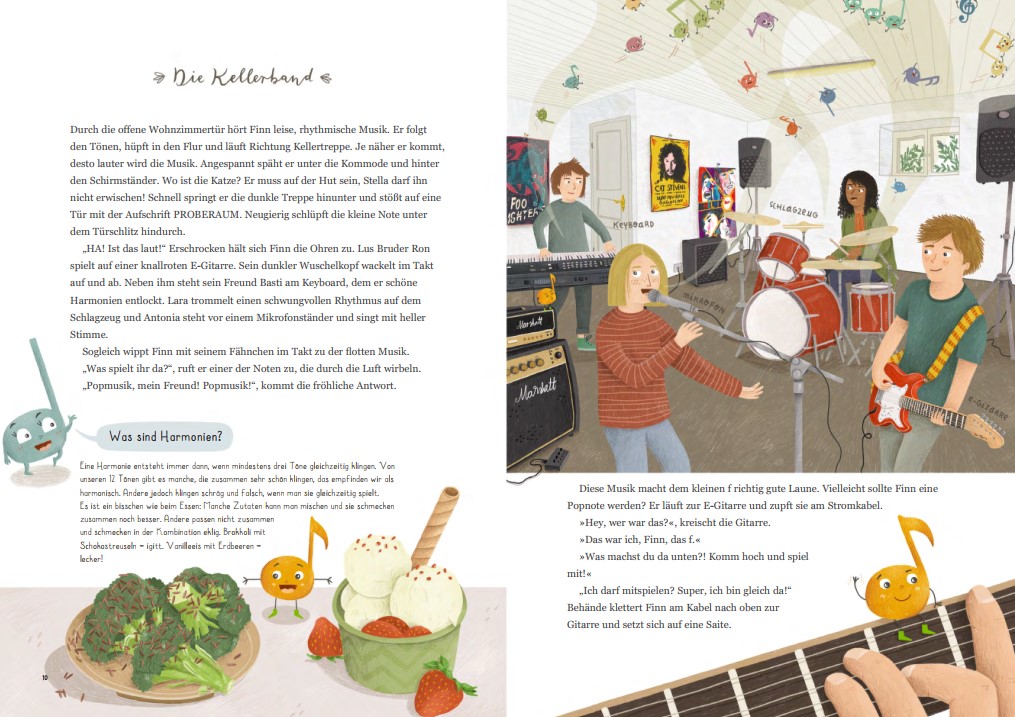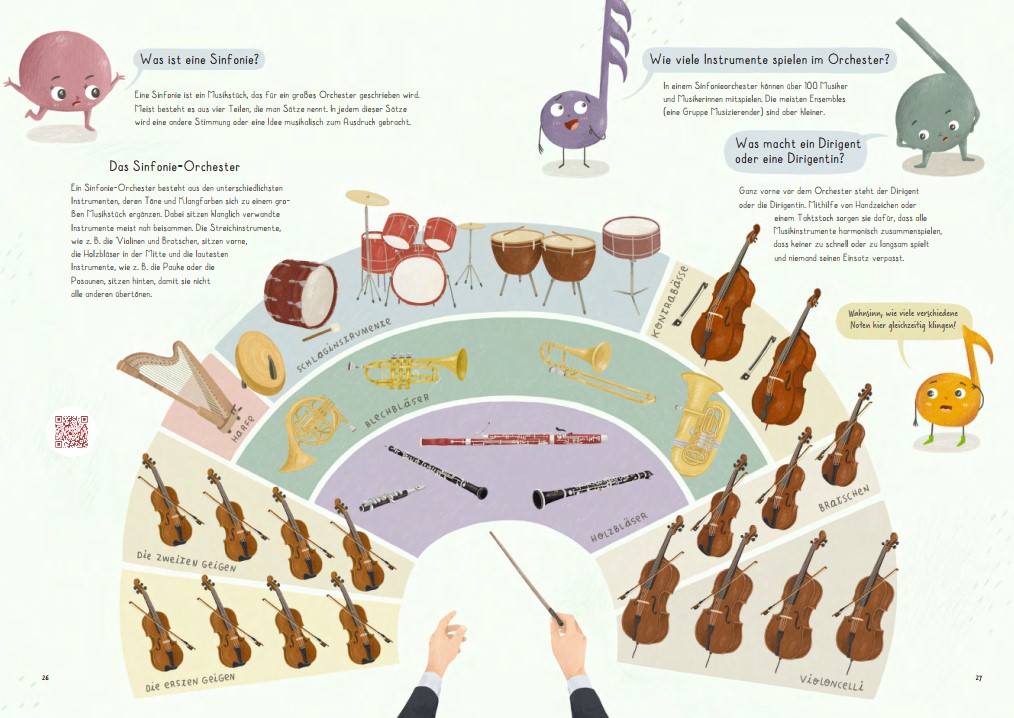 "Lots of information, picture and audio examples show the world of music: narrative history meets non-fiction." – Börsenblatt
"… an appealing mixture of narrative and non-fiction picture book […] Previous musical knowledge is not a prerequisite, but even children with experience in early musical education or on an instrument will still be able to discover and learn a lot here." – Prof. Dr. Corinna Norrick-Rühl, KinderundJugendmedien.de
"The combination of narrative text, factual information and informative illustrations presents the full range of music." – ekz Bibliotheksservice
"Finn's search for his music is as varied as it is instructive and is complemented by numerous audio examples." – Kilifü – Almanac of Children's Literature 2022/23
"What a terrific non-fiction book: an exciting, very amusing narrative paired with carefully prepared knowledge and numerous audio examples.[…] Sound Caper is informative, absolutely suitable for children and very original." – @bilderbuecherei
"I can really recommend this book 100% to young and old. If you want to introduce your children to music in all its diversity, this is the book for you. Beautiful illustrations, sweet story and lots of audio examples that make the facts tangible!" – Lena Schröder, Fuddelknuddels Bücherregal
"Great mix of an exciting story, child-friendly factual knowledge and creative hands-on tips." – Vincent&Voltaire