Rosa Sardina Collective & Roser Rimbau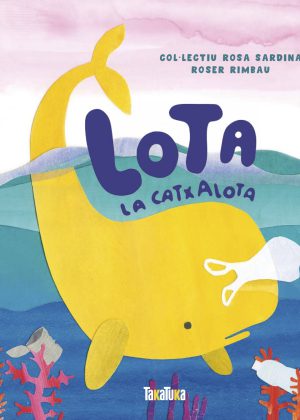 In the sea, everywhere you look, there's more and more debris and waste. Lota, the spermwhale, is wondering where all that dirty rubbish comes from.
She and her friend Malacu, the crab, decide to undertake an investigation that leads them first to a boat with tourists and then to a port, where they observe how human life is besieged by plastics.
The marine animals decide to undertake a sea-cleaning operation. They are not alone in this. Sumi, the daughter of the boat's captain has noticed the animals and joins in. But even though they manage to clean the sea, the waste covering the land is still there and Sumi finally realizes that there is only one solution to the problem.
Rights sold: German, Korean, Turkish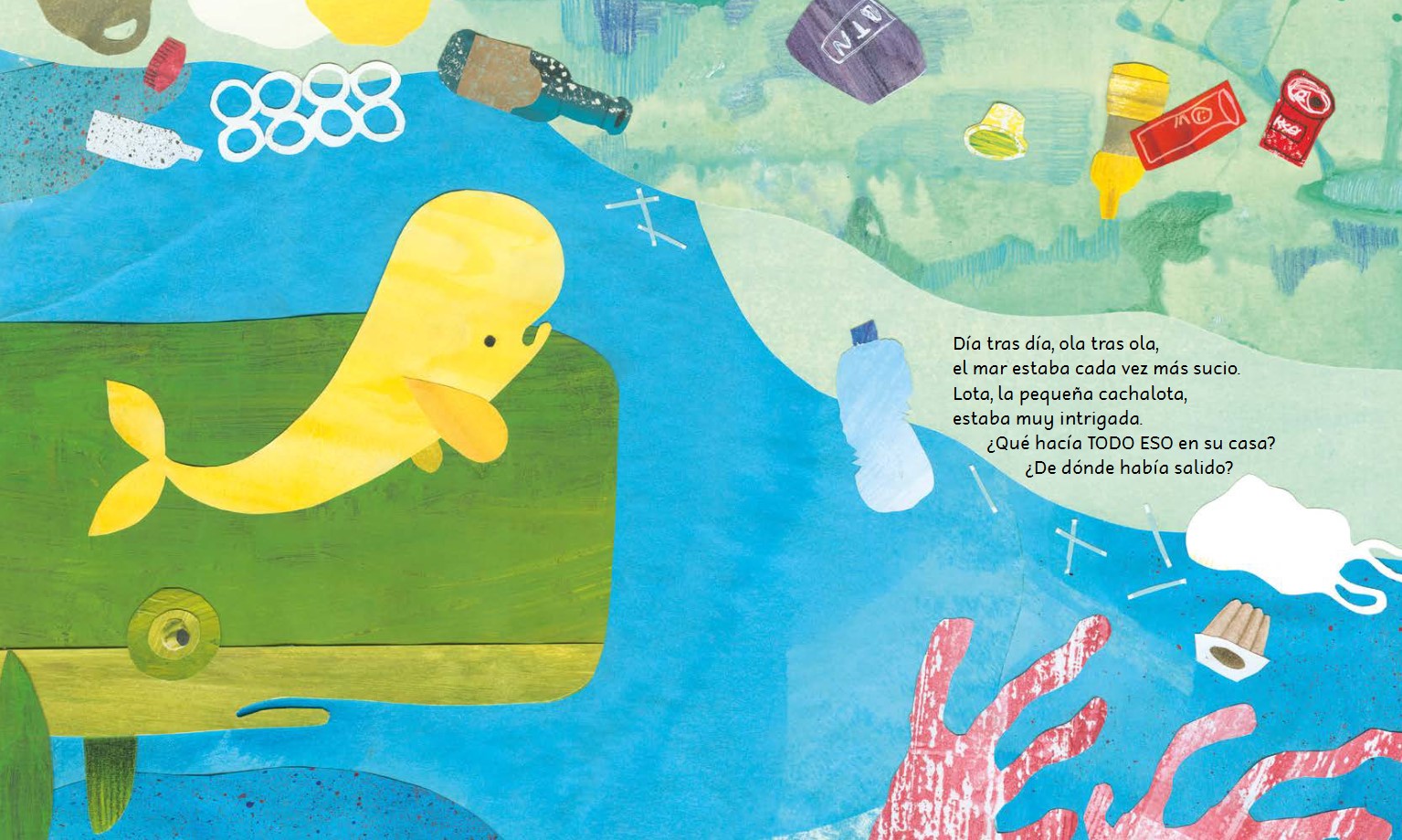 "A book with a great message: our way of life is already incompatible with nature and the environment, and if we don't change it, it will soon be incompatible with our own lives. An invitation to live in harmony with nature and with all living beings on planet Earth." – Lupa del cuento
"The good thing about the story is not only the topic of the proliferation of plastics in the environment, but in this case in the sea. What I think has a very interesting perspective to achieve empathy with children, is that the problem is raised from those affected, in this case Lota and her friends". – Vuelo de cuervos
By the same author and illustrator