It's bath time, a daily routine that can become a real adventure when we put our imagination into it.
If the packaging of the soap reminds us of a UFO, the sponge transports us to the car wash tunnel and the foam of the shampoo looks a lot like an iceberg.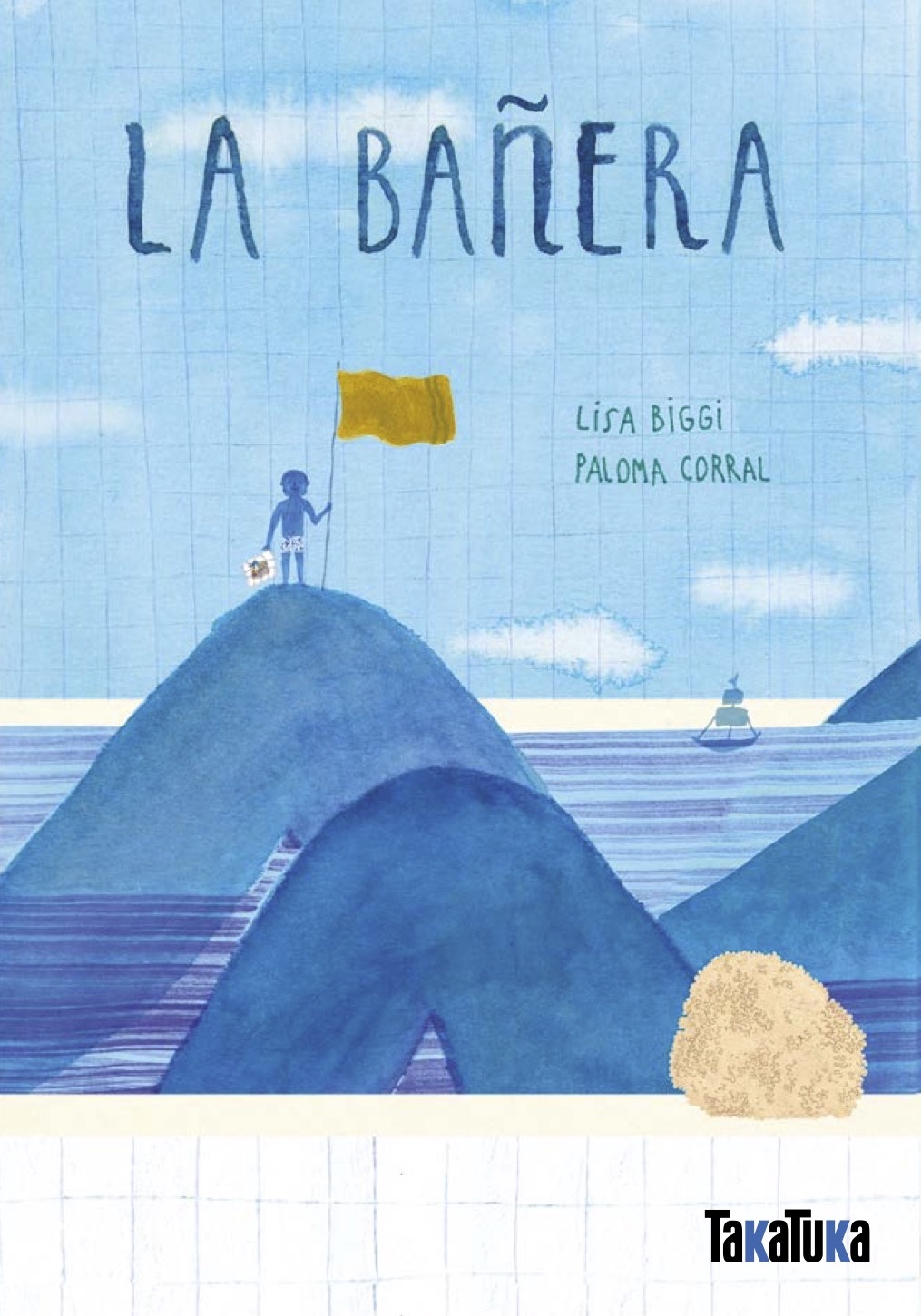 Is there anything better than a bath to experience great emotions? Yes, mom bathing with you is, but … is it mom or is it a desert island?
An invitation to play and let your imagination soar in the water.
by Paloma Corral & Lisa Biggi
Selected by the New York Public Library as one of "10 Best Books" for children aged 0-12 years in 2020
---
Takatuka | hc |  32 pp| 170 x 240 mm | 2020 | 3+
Rights sold: Korean (Changbi Media)
[original title: La bañera]