What Helge really wanted was a dangerous pet like a snake or crocodile. Instead, he got a pug for his birthday.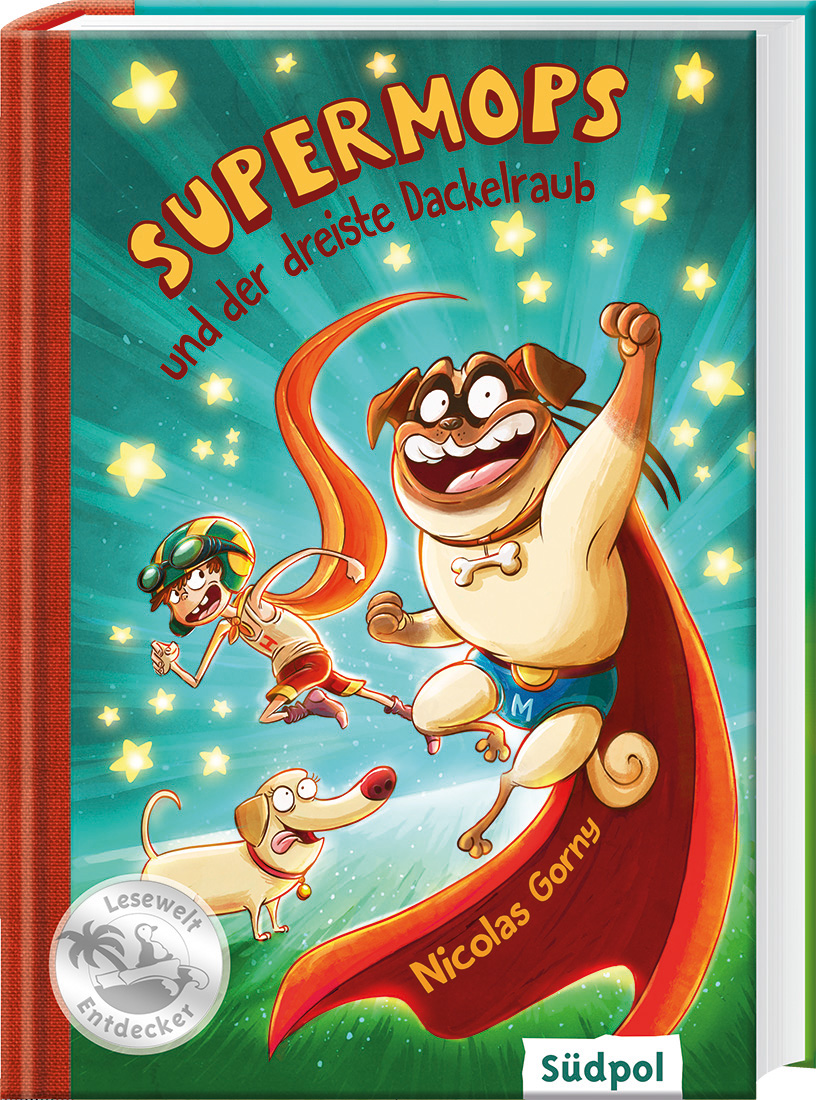 A fat and boring pug. But then, a rotten sausage gives Helge's pug superhero powers. And right away, the heroic team gets to work.
They have to stop Dr. Clockpoison! The crook developed a monstrous machine that allows him to turn harmless lapdogs into raging beasts. He has stolen countless dogs and locked them up. No problem for Super Pug: he destroys the machine with his hero powers and rescues Paula, the cute Dachshund lady.
by Nicolas Gorny & Pascal Nöldner
"… a particularly delicious snack for bookworms." – Christine Paxmann, eselsohr

"A magnificently weird and super funny book about superheroes with sublime illustrations." – Maren Bonacker, Phantastische Bibliothek Wetzlar

"Action-packed and witty" – Kilifü
---
Südpol Verlag | hc | 92 pp | 2017 | 7+
All rights available
[original title: Supermops und der dreiste Dackelraub]
Other titles in this series: