A large family of fuzz leads a quiet life on a scratchy old wool blanket.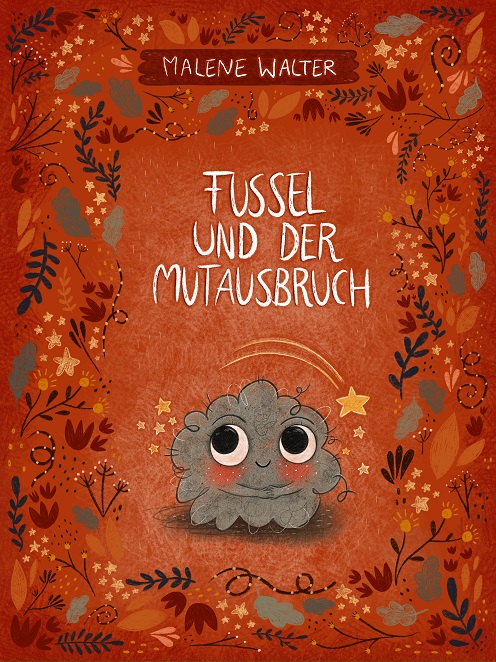 The days go by uneventfully—and the fuzz family is quite happy about that. Only one tiny bit of lint gets bored and dreams of the big wide world. But the other family members   are afraid of anything beyond the wool blanket and advise little fluff to stay put. Luckily, one night tiny fluff is overcome by a sudden outburst of courage and finally sets off on an adventure journey all by itself.
An enchanting encouragement for small and big people alike!
Winner of the LovelyBook Readers' Prize 2020
"A sweet story about being brave for the whole family." – Judiko, lesenjury.de

"The colourful, wild illustrations stand out particularly because of their unusual perspectives." – Working Group for Children's Literature and Media

"The narrative, written in the past tense, is full of language games and leaves room for interpretation. The colourful, wild illustrations stand out especially for their offbeat perspectives." – Arbeitsgemeinschaft Jugendliteratur und Medien der Gewerkschaft Erziehung und Wissenschaft

"It is enchantingly illustrated. The book stimulates important conversations about courage, but also fears. Klitzeklein is small, to be sure. But his opinion and his feelings are important." – Dr. Eliane Retz, educator, @kinderbuecher_dr.retzel
---
Morisken Verlag | hc | 32 pp | 210 x 270 pp | 3+
Rights sold: Korean

[German title: Fussel und der Mutausbruch]