Mika's dad works at home, but he's very busy with work. The promised visit to the quarry pond seems to be a long way off! To get Mika off his back, he allows Mika to buy a pet…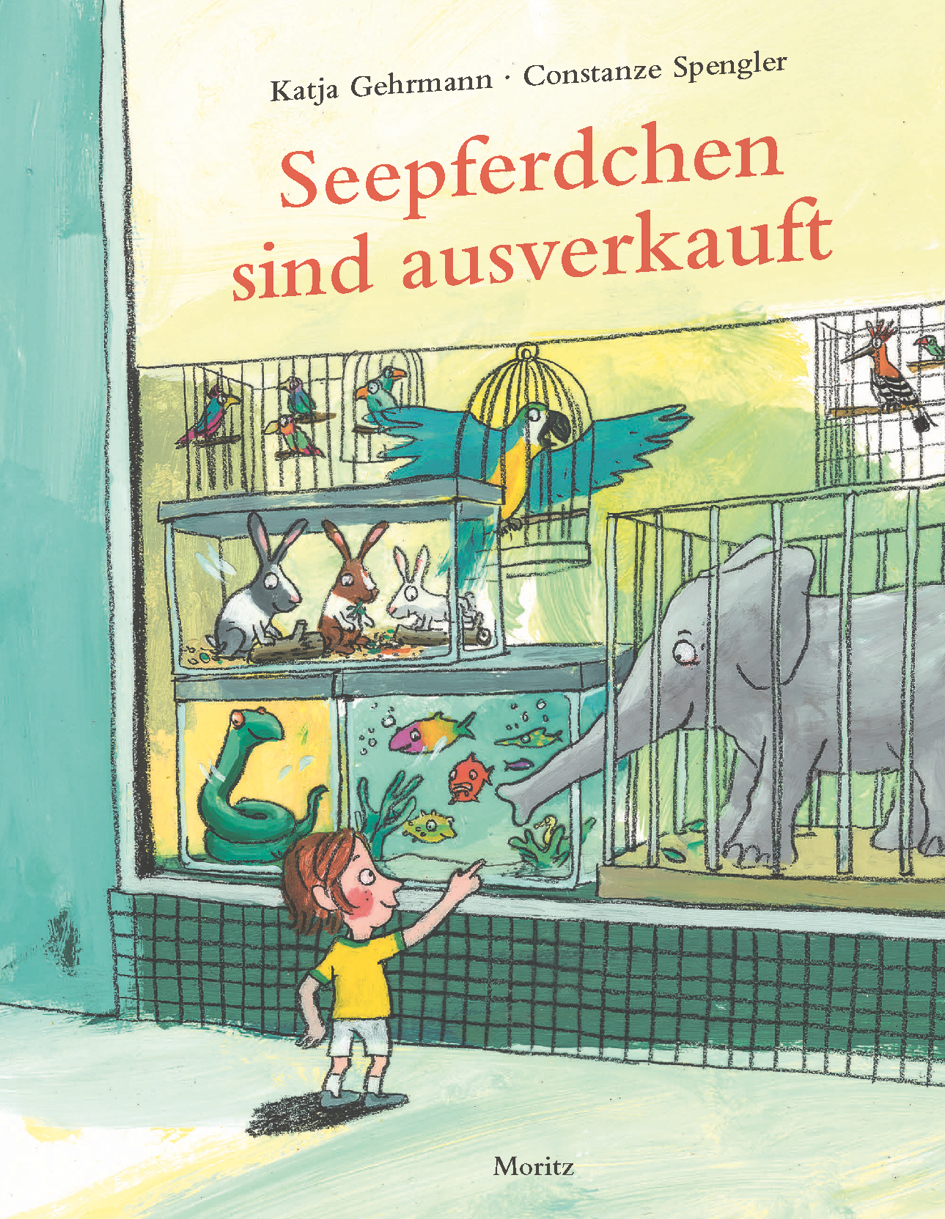 This is the beginning of a wonderfully turbulent story in which one animal after another populates the apartment without the stressed dad noticing! The mouse is followed by a dog, the dog by a seal, the seal by a penguin, the penguin by a parrot, until finally a small but very musical elephant moves into the apartment …
Reading this book is a great pleasure – for readers and listeners alike!
There is a lot to discover on the double page spreads which the text doesn't mention and so this is a picture book that children will ask for again and again.
by Katja Gehrmann & Constanze Spengler
"It is so nice to discover children's books with a sense of humour that children and parents like. Seahorses are Sold Out is such a wonderful piece of luck." –  Anja Wasserbäch, Stuttgarter Zeitung

"We haven't laughed this much about a story with our children in a long time!" – Ines Lauffer, autorenbuchhandlung marx & co.
---
Moritz Verlag | hc picture book | 48 pp | 212 x 280 mm | 2020 | 5+
Rights sold: English, Italian, Slovenian
[original title: Seepferdchen sind ausverkauft]