What is the opposite of populated? Of icy? Dressed?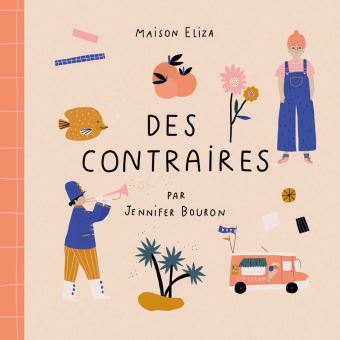 Discover a range of opposites proposed by illustrator Jennifer Bouron. A book full of mischief, perfect for humorously expanding the vocabulary of children!
This picture book illustrates opposites with a dynamic and original colour palette. Whether you are tall or short, bald or hairy, skillful or clumsy—this will make your eyes twinkle with joy!
by Jennifer Bouron
---
Maison Eliza | hc | 40 pp | 190 x 190 mm | 2020 | 2+
All rights available except Simplified Chinese
[original title: Des contraires]