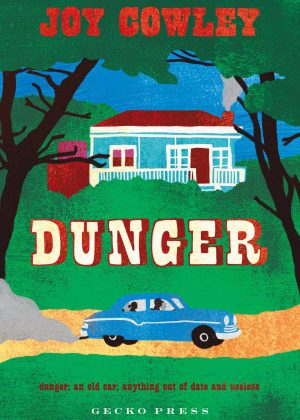 Dunger is a highly readable novel from New Zealand's beloved Joy Cowley.
William and Melissa have been roped into helping their old hippie grandparents fix up their holiday home in the middle of the Sounds. They'll have no electricity, no cellphone reception, and only each other for company. As far as they're concerned, this is not a holiday.
Dunger is the winner of multiple awards, including the junior fiction category of the NZ Post Book Awards for Children and Young Adults, 2014. This book is suitable for boys and girls ages 10 to 14. Chapters are told in the alternating viewpoints of William and Melissa.
Gecko Press
Children's Fiction | Middle Grade

Original title: Dunger
Age 10+
156 pp
pb | 156 x 198 mm
Publication: 2013

Author: Joy Cowley
Rights sold: Chinese (simpl.), Korean, Turkish