Andrea Poßberg & Corinna Böckman
The Green Pirates - Plastic Plague in Bieber Lake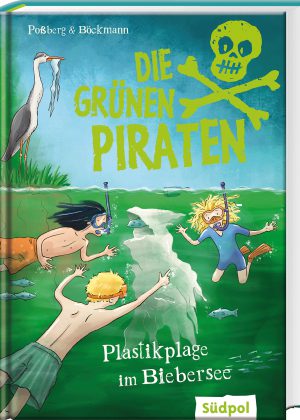 While cleaning out the new clubhouse of the Bieberheim football club, Ben and Lennart find a real treasure map. To recover the treasure in Bieber Lake, the Green Pirates go diving and discover huge amounts of plastic waste floating around in the water. How did the plastic get into the lake? And what is it about the mysterious figure that creeps around the lake? An involuntary chase puts the five friends on a hot trail …
In the ninth case of the Green Pirates, everything revolves around the topic of plastic, recycling & co:
– Why is plastic so cheap that everyone can throw it away?
– What is so harmful about it?
– Which items contain plastic?
– What can you use instead of plastic?
The children's book series for girls and boys aged 8+ is an exciting mix of children's thriller and information on nature, the environment and climate protection. The Green Pirates – that's what the friends Pauline, Ben, Flora, Lennart and Jannik call themselves. Wherever they intervene to protect the environment, they leave behind the green skull and crossbones as a sign. During their clandestine missions, they repeatedly get into dicey situations.
Südpol Verlag
Children's Fiction
Original title: Die Grünen Piraten – Plastikplage im Biebersee
Age 8+
136 pp | € 14
hc | 140 x 198 mm
Publication: March 2022


Author: Andrea Poßberg
Illustrator: Corinna Böckmann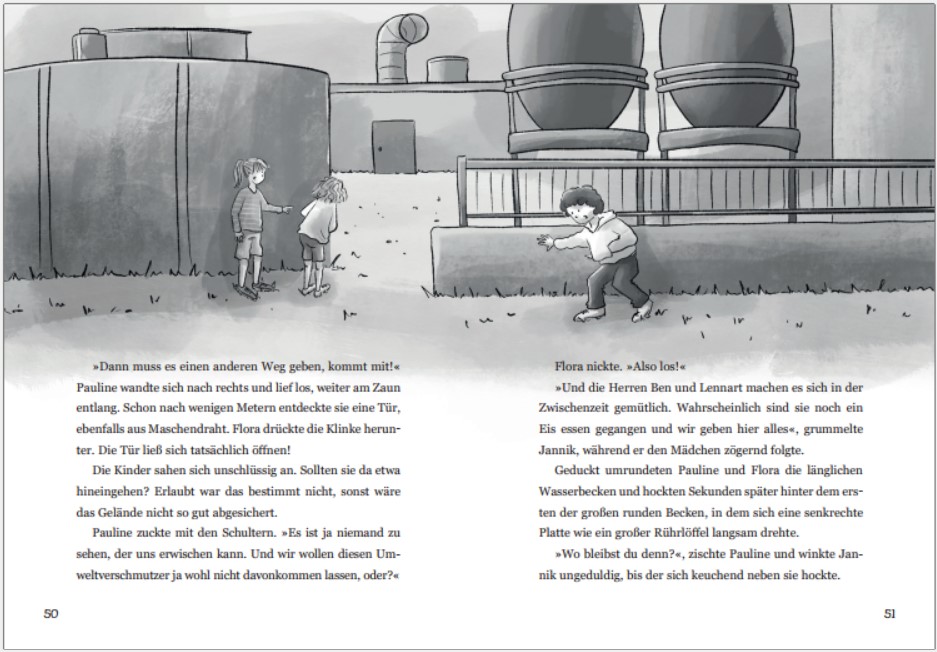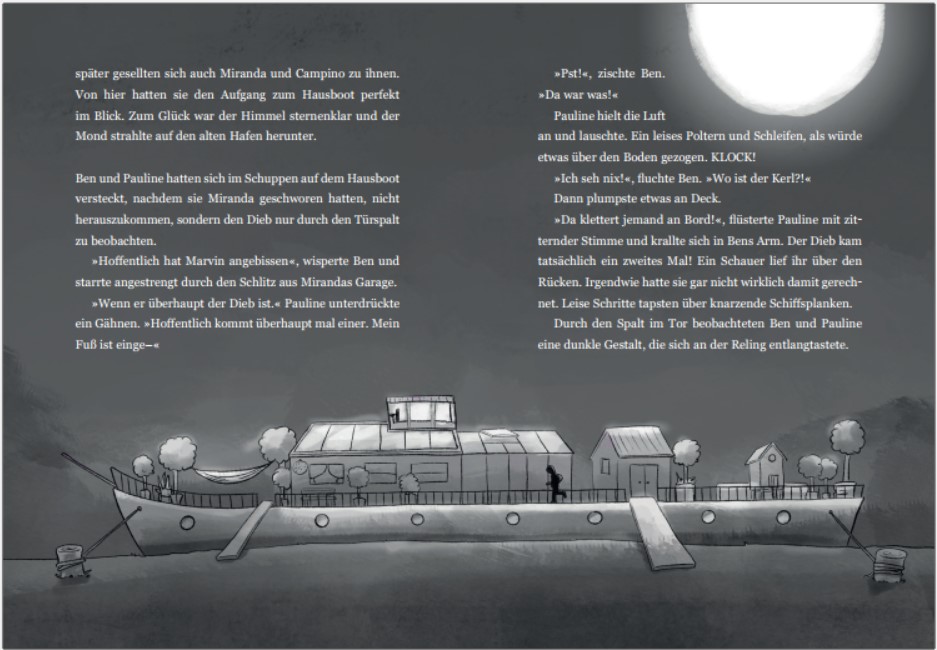 "The children's thrillers in the series "The Green Pirates" approach the topic of environmental protection in a particularly entertaining way. […] We can only hope that the little reader will take the Green Pirates as a model: […] of course the volume also gives lots of inspiration on how to get along without plastic in everyday life." – Helene Kilb, Eselsohr
"We particularly like the mixture of suspense and informative factual knowledge about environmental issues, which is conveyed here as always 'quite incidentally'." – Buchkinder
"This story also deals with an explosive topic: the pollution of waters by plastic waste. The fact that an exciting treasure hunt is also linked to it adds to the reading fun. Absolutely recommendable!" – Christa Robbers, KidsBestBooks
"A current and important topic of our time is excitingly packaged […] Worth reading." – Main-Echo
By the same author and illustrator