Andrea Poßberg & Corinna Böckman
The Green Pirates - Hunting the Waste Disposal Mafia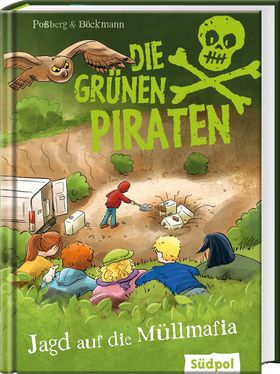 The Green Pirates – Children care about their environment!

Rubbish collection campaign in Bieberheim: The five friends never thought that there would be so much rubbish in the city park. And now all the rubbish bags are simply supposed to disappear withouth the people of Bieberhim finding out about it.
But luckily the Green Pirates have an idea that will wake people up! And along the way they also get on the trail of a criminal who is poisoning an entire nature reserve – two cases all at once for the Green Pirates!
The Green Pirates – that's what the friends Pauline, Ben, Flora, Lennart and Jannik call themselves. Wherever they intervene to protect the environment, they leave behind the green skull and crossbones as a sign. During their clandestine missions, they repeatedly get into dangerous situations.
Südpol Verlag
Children's Fiction
Original title: Die Grünen Piraten – Jagd auf die Müllmafia
Age 8+
144 pp | € 14
hc | 148 x 210 mm
Publication: 2022
(new & extended edition)


Author: Andrea Poßberg
Illustrator: Corinna Böckmann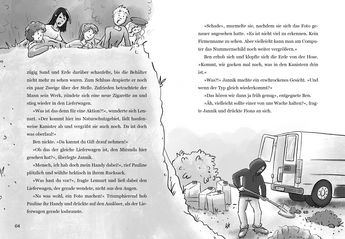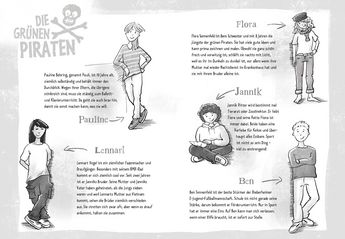 "The children's thriller is not only exciting, it also shows what a big problem rubbish can be. In the expanded new edition of the book, you get tips on extra pages on how to produce less rubbish in your everyday life." –
NRZ, Checky!
"A children's thriller that has everything you want in a book like this: friendship, an interesting case and suspense. And then as a special extra: the environmental theme. Recommended!" –
Miriam Schaps, Geschichtenwolke Blog
"A true environmental crime story to get engrossed in." – liesLotte, January 2013
"Bang-up-to-date topic and fascinating detective adventure of a teen gang." – Jungenlesenliste, Manndat [boys' reading list]
"The series remains true to itself: the likeable protagonists are already known, the style of narration likewise. And this is meant in an absolutely positive way: the target audience is offered proven identification potential; between suspenseful-entertaining children's detective novel on the one and an informative introduction into the topics of environment protection on the other hand. This appears to be all of a piece—the authors know their craft. The lively illustrations blend in with a pleasing manner. In short: a reading recommendation—justly recommended by the WWF YOUNG PANDA Children's Programme!" – Alliteratus
"[…] thrilling adventure with a learning effect." – his & her books, November 2012
By the same author and illustrator