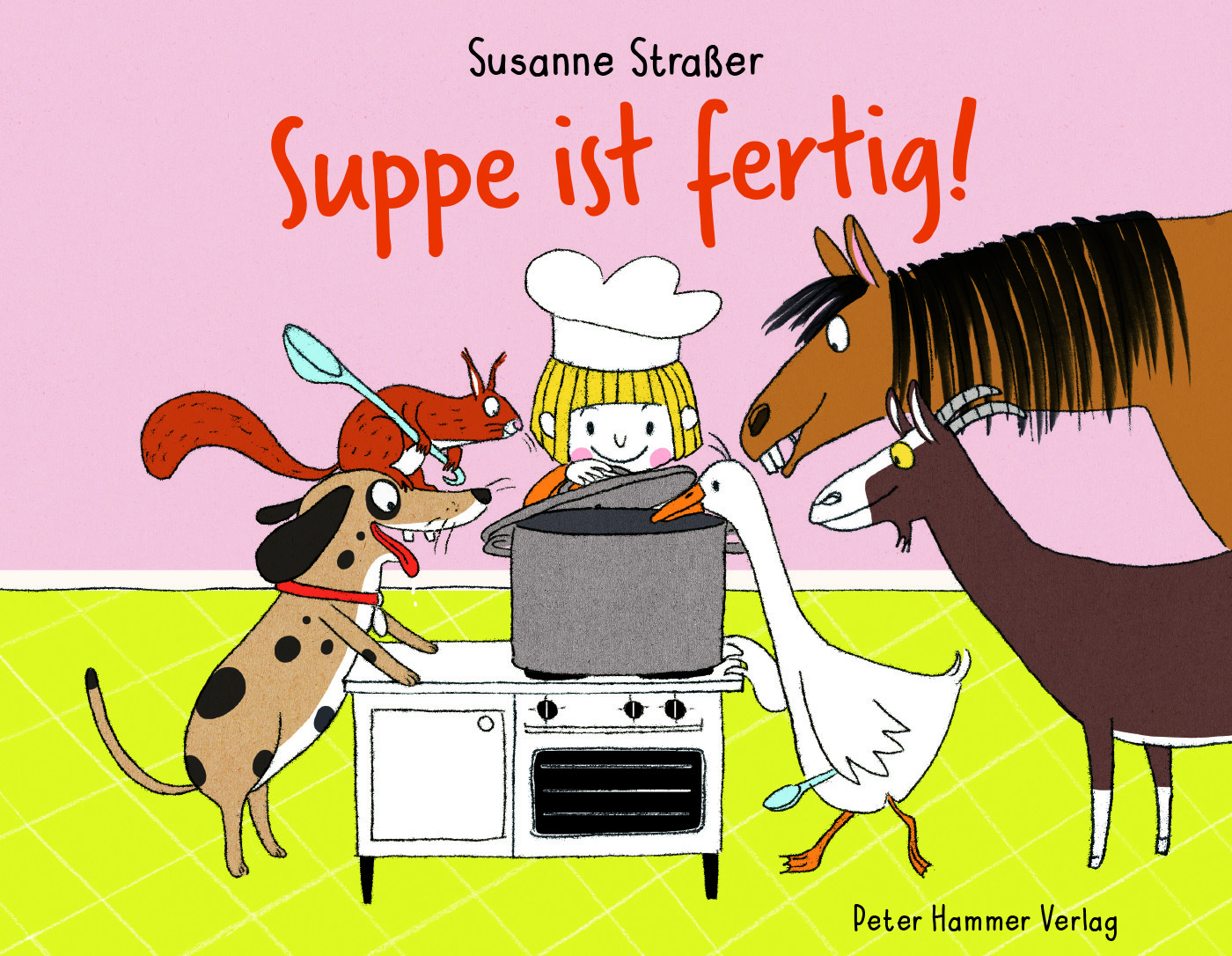 12 o'clock – time for soup!
Everyone knows what goes in: the horse brings a red turnip. Lid open – lid closed. The goat brings tender twigs, the dog a crunchy bone, the squirrel fresh spruce cones. Lid open – lid closed. Finally ready: Bon appétit!
But what if the soup tastes awful? Then Susanne Straßer pulls a delicious surprise out of her hat!
In the end, everyone is happy and stuffed.
Peter Hammer Verlag
Board Book

Original title: Suppe ist fertig!
Age 2+
26 pp | € 14,90
board | 245 x 190 mm
Publication: 2022

Author: Susanne Straßer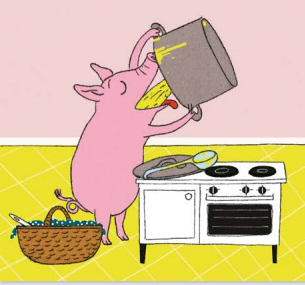 "… the pictures also tell little stories. But above all, the body language of the animals is very well depicted. You can sense their emotions immediately. […]
Once again I am amazed at how well Susanne Straßer has managed the balancing act between easy comprehensibility for young readers and a book with a certain humour that everyone can enjoy. […] they [the stories] also have this punch line that you don't expect and the joke in the pictures. They are simply exceedingly well-created works in every sense." – geschichtenwolke.de
By the same author and illustrator