Lena Hach & Daniela Kulot
The Crazy Inventors' Hut - The Soda Bubbler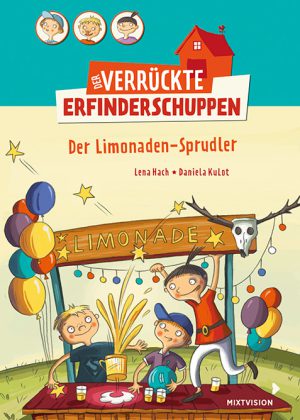 All huts fly … high!
Tilda, Walter and I are now inventors! Walter had the idea. He always has all the ideas. The super ideas and the shit ideas. The lemonade bubbler was one of the super ideas. At least we thought so. How were we supposed to know how super-dangerous our invention was? First the roof of our shed blew up. Then the fat guy and the skinny guy got wind of it. Guys, let's be honest: We're up to our necks in trouble.
The first volume of the "Crazy Inventors' Hut" – hilariously narrated at breathtaking speed by award-winning author Lena Hach!
Mixtvision
Children's Fiction

Original title: Der verrückte Erfinderschuppen – Der Limonaden-Sprudler
Age 8+
164 pp | € 12.90
hc | 149 x 213 mm
Publication: 2016

Author: Lena Hach
Illustrator: Daniela Kulot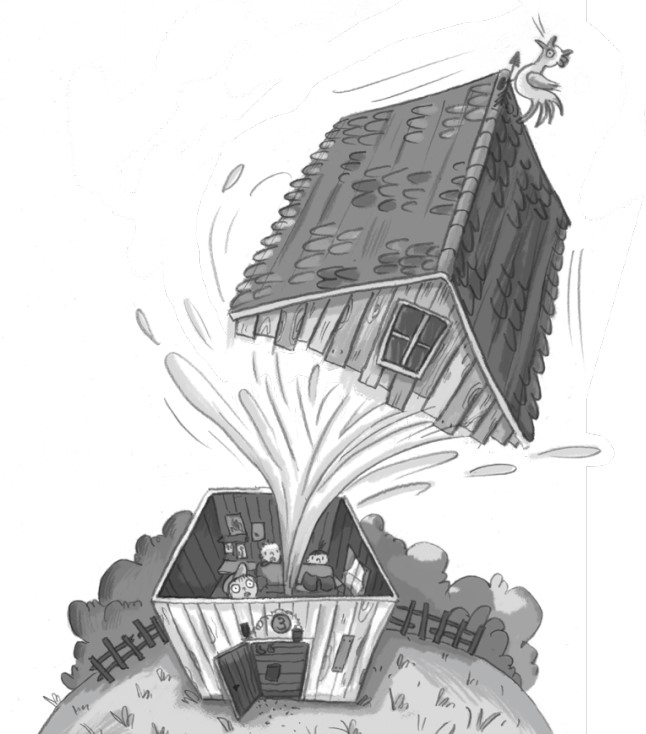 "This has everything that appeals to children: suspense, wit, pace, quirky images, a creative use of language, identification characters and an unusual theme. The successful start to a book series has high potential to promote literacy!" – The Jury – Leipzig Reading Compass
"… wonderfully funny." – Nido
"… a great new book series, which is always about crazy inventions, but which basically focuses on friendship (…)." – Die Rheinpfalz
"A witty, casually-written and – clearly – extremely inventive adventure with a lot of pace that makes you want more." – Badische Zeitung
"Entertaining and witty reading material." – Augsburger Allgemeine Zeitung
"A must!" – Buchmarkt
By the same author and illustrator