Katja Gehrmann & Constanze Spengler
No Further Than the Ice Cream Van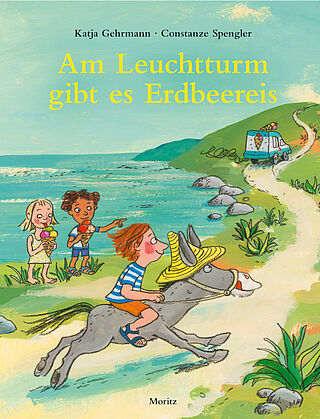 Dad and Mika are on a beach holiday: setting up parasols, swimming, reading, playing badminton. Until the ice cream van rings its bell. Mika runs to get the ice cream, but is held up – and the van is already gone again. So let's go after it!

The hunt for the ice cream van is a turbulent, exciting and very funny story involving a donkey with a yellow summer hat, a market woman, a bus driver, a water-ski driver and a pilot.
Katja Gehrmann shows us a holiday island that awakens our longing for holidays: with a market, a ferry terminal, a lighthouse – and lots of ice cream …

This wonderfully quirky and at the same time clever picture book tells a story that thrives on veering into the absurd and thus guarantees great fun to read and read aloud.
Moritz Verlag
Picture Book

Original title: Am Leuchtturm gibt es Erdbeereis
Age 5+
48 pp | € 15
hc | 212 x 275 mm
Publication: Feb 2023


Author: Constanze Spengler
Illustrator: Katja Gehrmann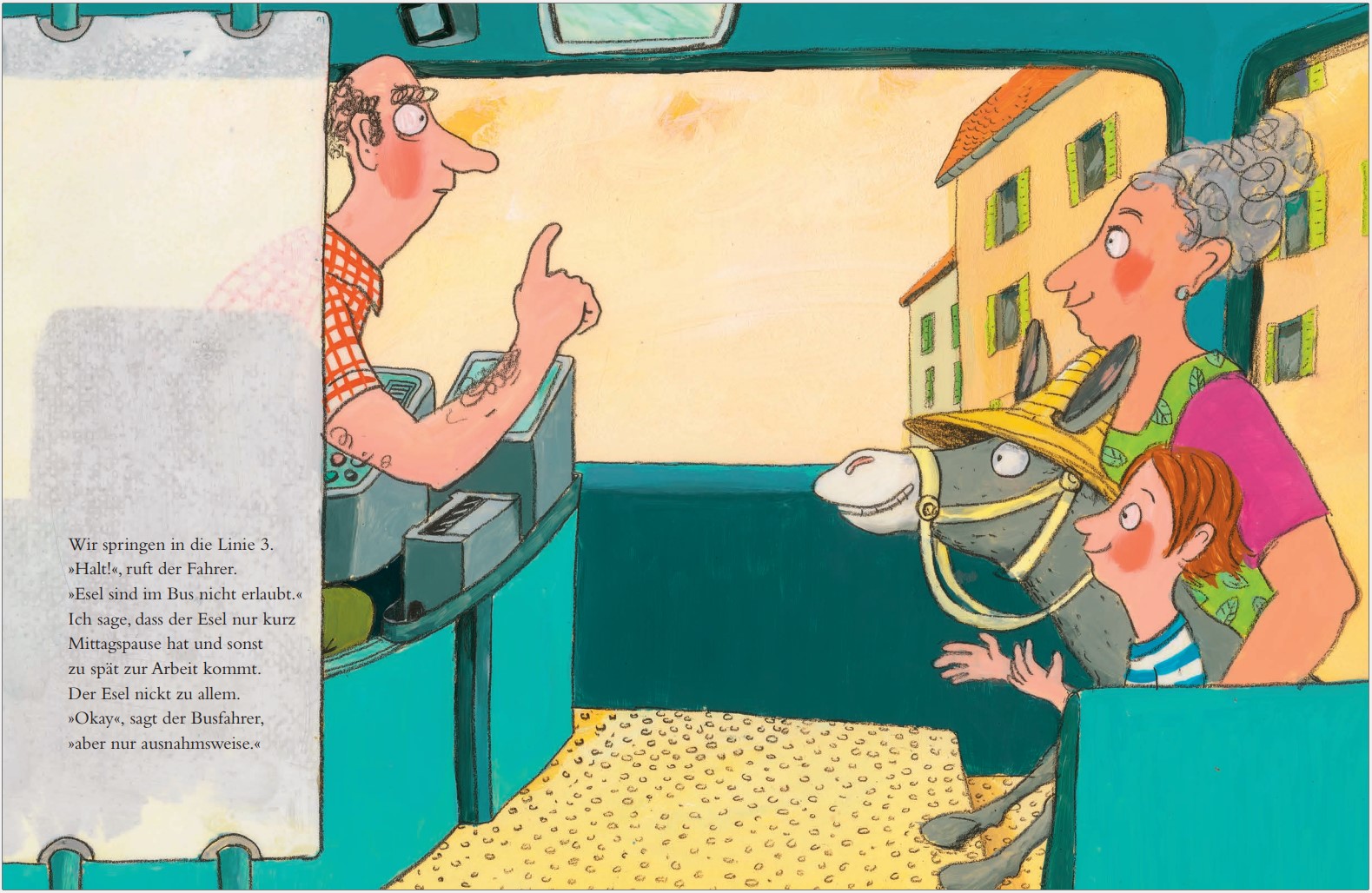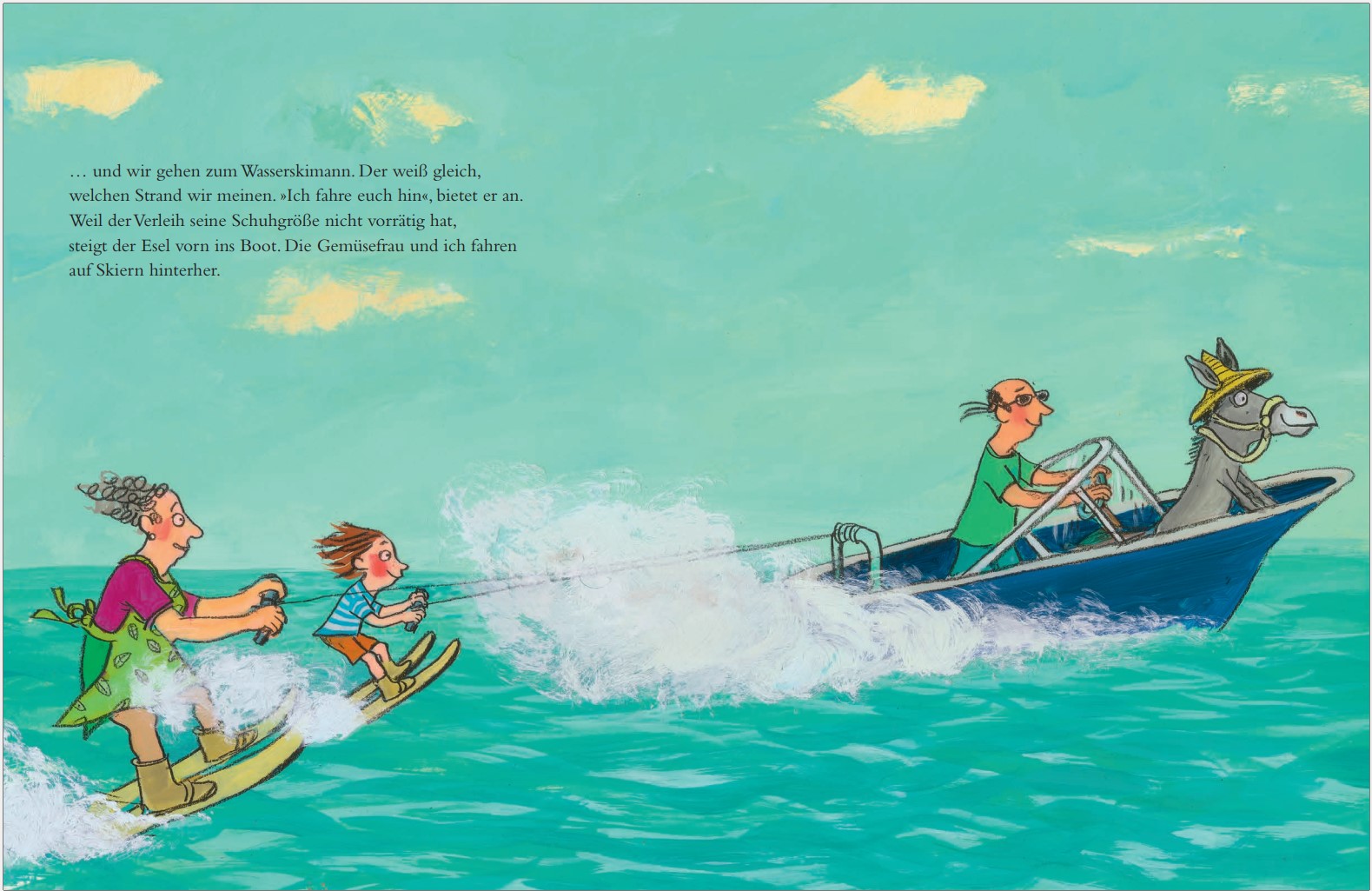 "Hilarious!" – Westfälische Nachrichten
"A great adventure for a scoop of strawberry ice cream!" – Tanja Wessendorf, Kölner Stadt-Anzeiger
"Really very amusing." – Anja Wasserbäch, Stuttgarter Zeitung
By the same author and illustrator