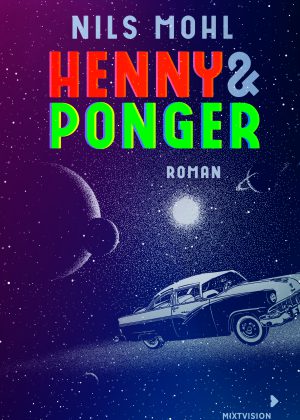 Is it coincidence or just an extraterrestrially good love story?

Henny and Ponger meet in the urban railway. Both are reading the same book. And then everything happens very quickly. Emergency braking, pursuit, journey by Buick and caravan to the island of Amrum. Ponger thinks this is a love story. Henny thinks it is the only chance to get back to her old life.

Nils Mohl once again proves literary excellence with his new work. In no time at all we are in a love story that we don't want to get out of and whose outcome remains open until the end. A winding composition with great linguistic force and two lovable heroes who search for themselves in the universe.
Mixtvision
Young Adult Fiction

Original title: Henny & Ponger
Age 14+
320 pp | € 18
hc | 139 x 213 mm
Publication: July 2022

Author: Nils Mohl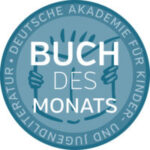 "Nils Mohl develops a fast-paced story, linguistically virtuosic with quirky but likeable characters on the outskirts of the big city. An adventure, a mysterious love story that you slowly approach, only to be left with questions. A novel you should read again and again!" – Deutsche Akademie für Kinder- und Jugendliteratur – Buch des Monats September 2022
"Mohl is a poetic writer, never kitschy, always clear and often unexpected in his images. This is beautiful to read: a story that is fantastic in two respects and that one would like to believe." – NDR, Katja Weise
"Fiction, as we know from every love story, is always a part of reality. […] How adolescents experience the world and love is an adventure that transcends everything in this book. The feelings are too powerful to be easily captured in sentences. Nils Mohl is a master at making them perceptible in echoes, inklings, resonances, and by quoting other texts." – Süddeutsche Zeitung, Fritz Göttler
"Anyone who gets involved in what Mohl is up to will experience a ravishing story. An adventure, a love story, something that is incomprehensible but very special. In 202 chapters, some of them very short, Mohl appeals to all the senses with his way of narrating, feeling his way towards the unspeakable and unimaginable with careful steps." – TitelKulturmagazin, Andrea Wanner
"With Nils Mohl, you should be used to the fact that nothing is what it seems. […] Nils Mohl is a master of subtle forms of  unreliable narration – and he plays with them in this novel as well." – STUBE, Toad of the Month | Kröte des Monats, September 2022