Elise is lonely and fearful. She never leaves her flat. But one day, a strange object flies in through the open window. And the following day, Elise has an unexpected visitor. This is to be a visit that will change everything …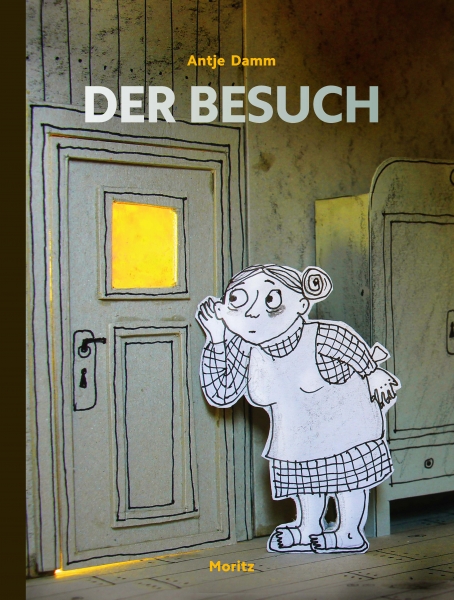 A beautiful, gentle and sympathetic story about how an inquisitive and self-confident child unwittingly breaks through a woman's isolation– gradually bringing light and colour back into her life.
Antje Damm's ingenious depiction through extraordinary photographs of the three-dimensional setting that she illustrated, cut out and built, succeeds in capturing and mesmerising the reader in a unique manner.
by Antje Damm
Winner of the 2018 New York Times Best Illustrated Children's Books Award
Leselotse Recommendation – Jan 2015
Leipzig Reading Compass 2015
Nimmerland Picture Book Award 2015

Troisdorf Picture Book Award 2017 (2nd place)



"The intriguing illustrations are photographs of a 3-D diorama of the home's interior with flat, cartoon-style cutouts of the two characters, whose skin tones are the white of the artist's paper. Emil brings light and color into Elise's world, with the palette changing from grays to brilliant hues. A touching, understated story about the transformative power of friendship." – Kirkus Review


"Antje Damm pens a timely and moving exploration of loneliness in The Visitor" – The Guardian

"This is a book that sits with you long after you've read it, with its astonishing use of light and colour. And children return to it again and again." – Julia Marshall, Publisher of Gecko Press

"What an elaborate technique! And what an awesome effect!" – Süddeutsche Zeitung

"It has been a long time since picture book happiness spread so charmingly, elegantly and impishly." – Hans ten Doornkaat, NZZ on Sunday

"The illustrator and picture book maker Antje Damm has hit the mark again. […] A dream of a picture book!" – Buchhandlung Dombrowsky, Regensburg

"Antje Damm conjures a story onto paper that could not be more enchanting. She has the two protagonists literally act inside a room from a dollhouse as cut-out figures, illuminates and photographs the scenes. […] It is an inconceivable transformation that happens to the room and Elise at the same time. This requires almost no words. The few words are the right ones. […] The little ones already feel this, the big ones understand it and everyone is moved." – Andrea Wanner, titel-Magazin

"Three-dimensional artwork is something rarely seen in picture books. Even rarer is when three-dimensional artwork captures the mood of a story so effectively." – School Library Journal, Travis Jonker
---
Moritz Verlag | hc | 40 pp | 194 x 256 mm | 2015 | 4+
Rights sold: Afrikaans, Catalan, Chinese (simplified & complex), Danish, English, French, Italian, Korean, Norwegian, Portuguese (Brazil), Slovenian, Spanish, Turkish

[original title: Der Besuch]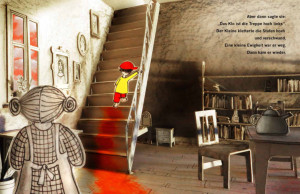 Merken
Merken
Merken
Merken
Merken
Merken
Merken
Merken
Merken