Julia Willmann & Jens Rassmus
Rascha and the Door to Heaven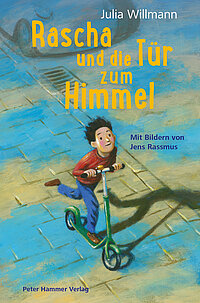 For Rascha, Ima is the dearest person. There is always a smile on his grandma's face, even when she looks serious. Ima doesn't say many words – and when she does, they are sentences like boulders, so powerful that no one can get past them.
When Ima decides to move into a retirement home because she can't manage the stairs any longer, the family faces a turbulent time. Fortunately, the home is not far away and here a small miracle happens for Rascha: Ima gives him a fool's dress for carnival. A real old one, the kind that almost doesn't exist any more!
Just before the long-awaited festival, the family learns that Ima is very ill. But she sees no reason to mope. "You're supposed to celebrate Shrovetide!" is Ima's boulder sentence. Rascha experiences his first Shrovetide as a jester – and what a Shrovetide it is! Rascha can understand why Ima sets off to join Grandpa Karle in heaven on this day of all days.
Südpol Verlag
Children's Fiction | Middle Grade

Original title: Rascha und die Tür zum Himmel
Age 9+
128 pp | € 14
hc | 140 x 224 mm
Publication: May 2021


Author: Julia Willmann
Illustrator: Jens Rassmus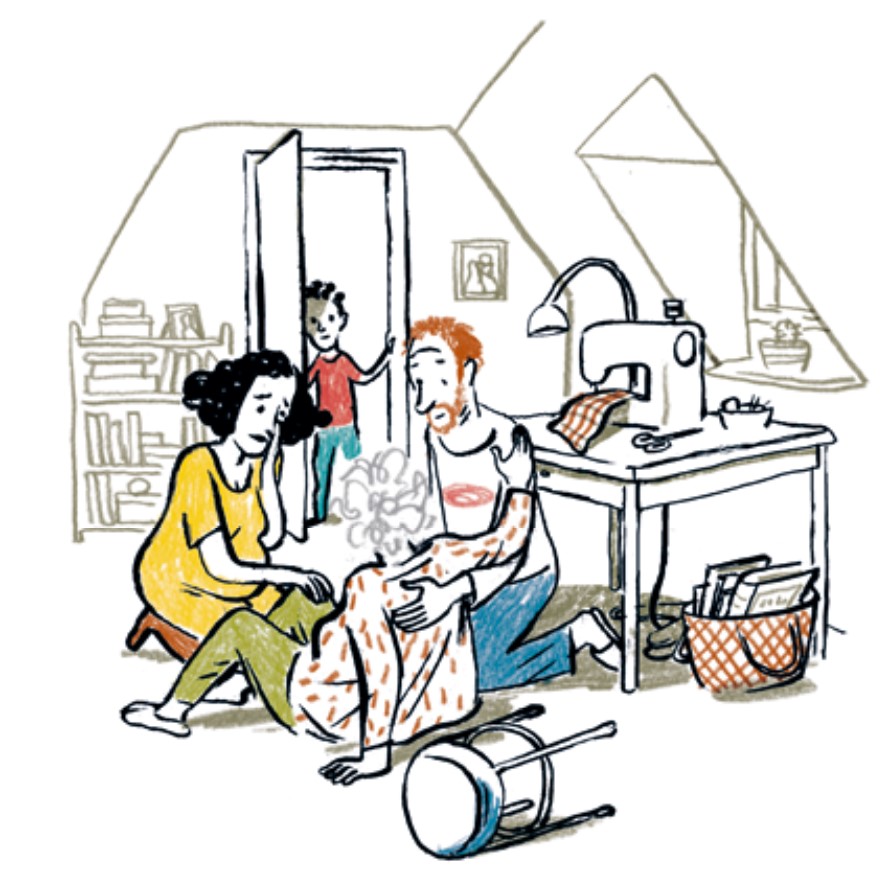 "What a wonderful, touching, sad, comforting story. Willmann tells … feather-light and magnificent a family story in which death is as natural as life." – Daniela Kemmet, ekz
"Full of endearing little details and at the same time such a great story about life and death, families and friendships, laughing and crying. Children's literature at its best!" – Sven Puchelt, bookshop LiteraDur Bücher & Noten, Waldbronn
"Everything about this story is right! A wonderful grandma-grandson story, an unadorned but heartfelt family story and a true story of friendship." – Tanja Eger, Mäx + Moritz, The Family Bookshop