Now. By the time you've finished reading this sentence, another 24 children will have come into this world.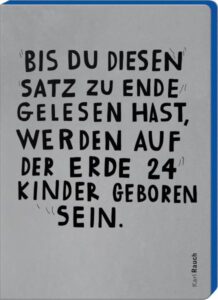 How long does the now last? What is time? Why do people think they can have time? How do you measure time?

When the display shows that the next bus will arrive in three minutes, time can drag on quite a bit. It is not only children who think about this: When is "soon"? This book explores the different aspects of time: How measuring time changes our perception, what takes a long time and what is quick. What we spend most time on in our lives. What time means for other creatures, for a shark, a viper or a mayfly. And consciousness? Is it always NOW?
Karl Rauch Verlag
Children's Non-fiction
Original title: Jetzt. Bis Du diesen Satz zu Ende gelesen hast, werden auf der Erde 24 Kinder geboren sein.
Age 8+
116 pp | € 25
hc | 150 x 210 mm
Publication: Oct 2023


Author & Illustrator: David Böhm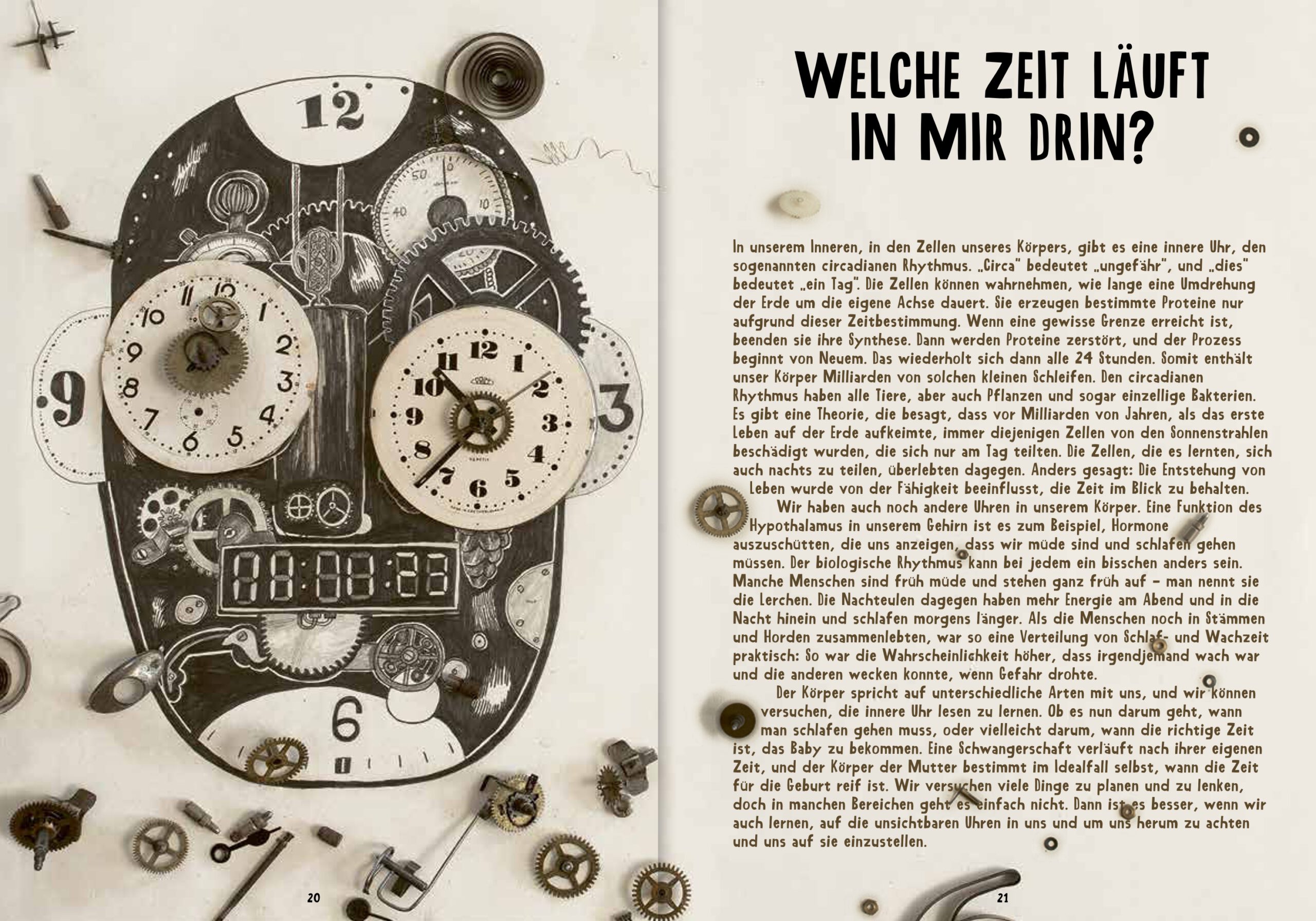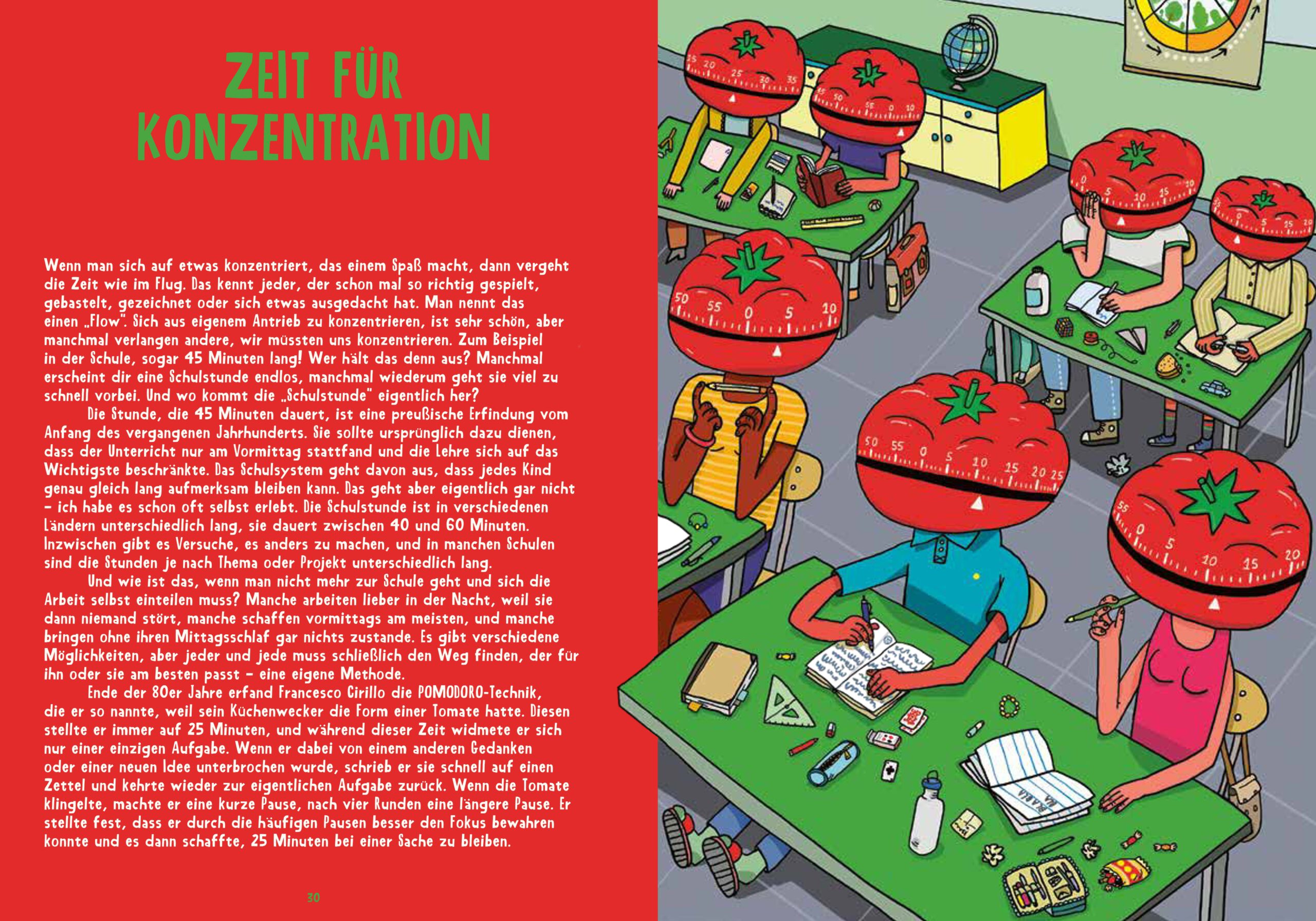 "David Böhm not only writes clearly and comprehensibly and makes numerous connections between the various scientific disciplines, he also stimulates the reader to rethink his own questions, comparisons and references, he also repeatedly encourages us to rethink our own perspective and perception." –
FAZ Sonntagszeitung about "A wie Antarktis" (A is for Antarctica)
By the same author and illustrator