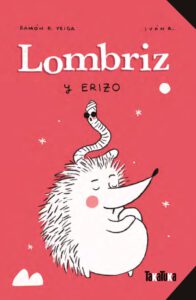 The Earthworm has met a hedgehog who says that he is a fakir, a worm-charmer and a spike-thrower, but…. Could that be true? To make sure, the Hedgehog has a plan: to hypnotize the Earthworm – as the fakirs do with their snakes – and to submit him to another of his "abilities": spike-throwing!
Another adventure of the Earthworm where it is
once again clear that, to be friends, all you need is
a good carbonara pizza.
And with extra cheese!


Earthworm is the unlikely star of this new comic series aimed at children from 5 years and up and early readers. A pizza-lover with a keen sense of humor and an irresistible empathy, he will introduce us to the life of
earthworms and will never cease to surprise us with his irrepressible curiosity and desire to befriend other  animals.


Takatuka
Comics & Graphic Novels

Original title: Lombriz y erizo
Age 5+
64 pp | € 14
hc | 170 x 240 mm
Publication: March 2023

Author: Ramón D. Veiga
Illustrator: Iván F.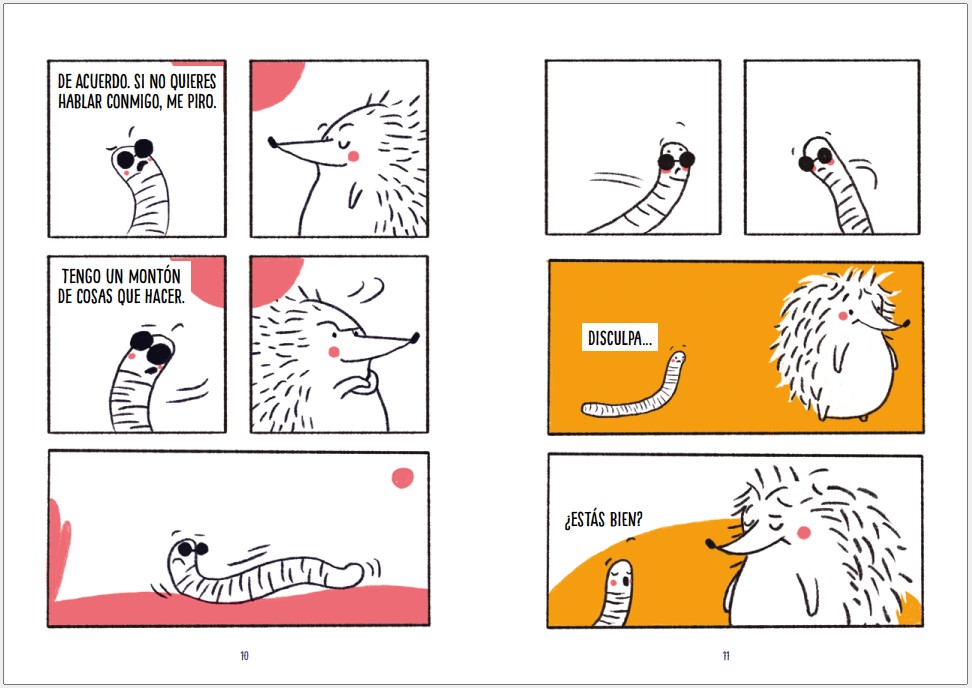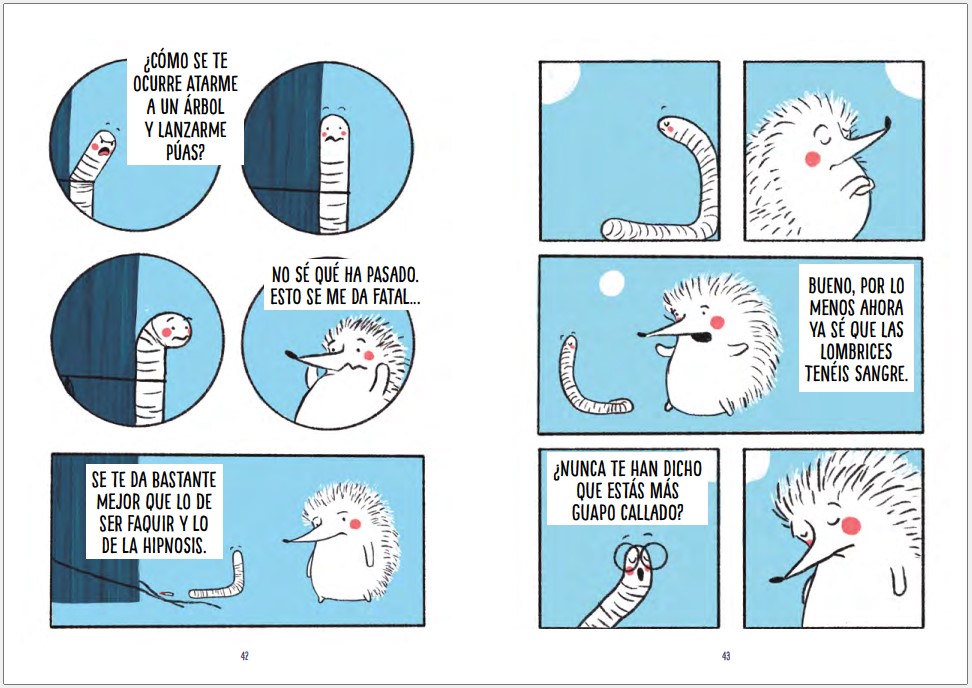 "Brilliant dialogues, amusing illustrations, and the kind of characters that remain engraved in the retina." – Llibreria La Petita
"An ideal comic for young readers who are beginning to take their first steps in the universe of cartoons and comic strips, designed with a simple palette of pastel shades and that shows, in a fun and varied way, the multiple resources of the language of the ninth art". – Canal Lector
By the same author and illustrator