Playful animals get up to toddler mischief in this boardbook built on word play, with each page twisting animal names into funny new words to share.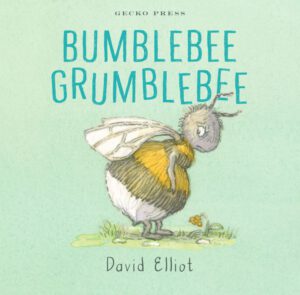 In this delightful boardbook built on word play, toddlers will recognise each activity—getting dressed, playing, painting (including themselves), having a bath—and see how the animal makes the mischievous most of it.
Bumblebee Grumblebee is for toddlers and adults to have fun experimenting with the way words are put together and delight in how they feel and sound.
Built for adults and children to share and read aloud
Drawn from the toddler's world!
Fun experimentation with words and sounds
by David Elliot
_________________________
Gecko Press | board | 18 pp | 170 x 170 mm | 1+
All rights available, except for Chinese & Turkish
By the same author: