A child comes home with a fish in water inside a plastic bag, that he just won at the fair. He goes to sleep early to enjoy the calm of his fish. The next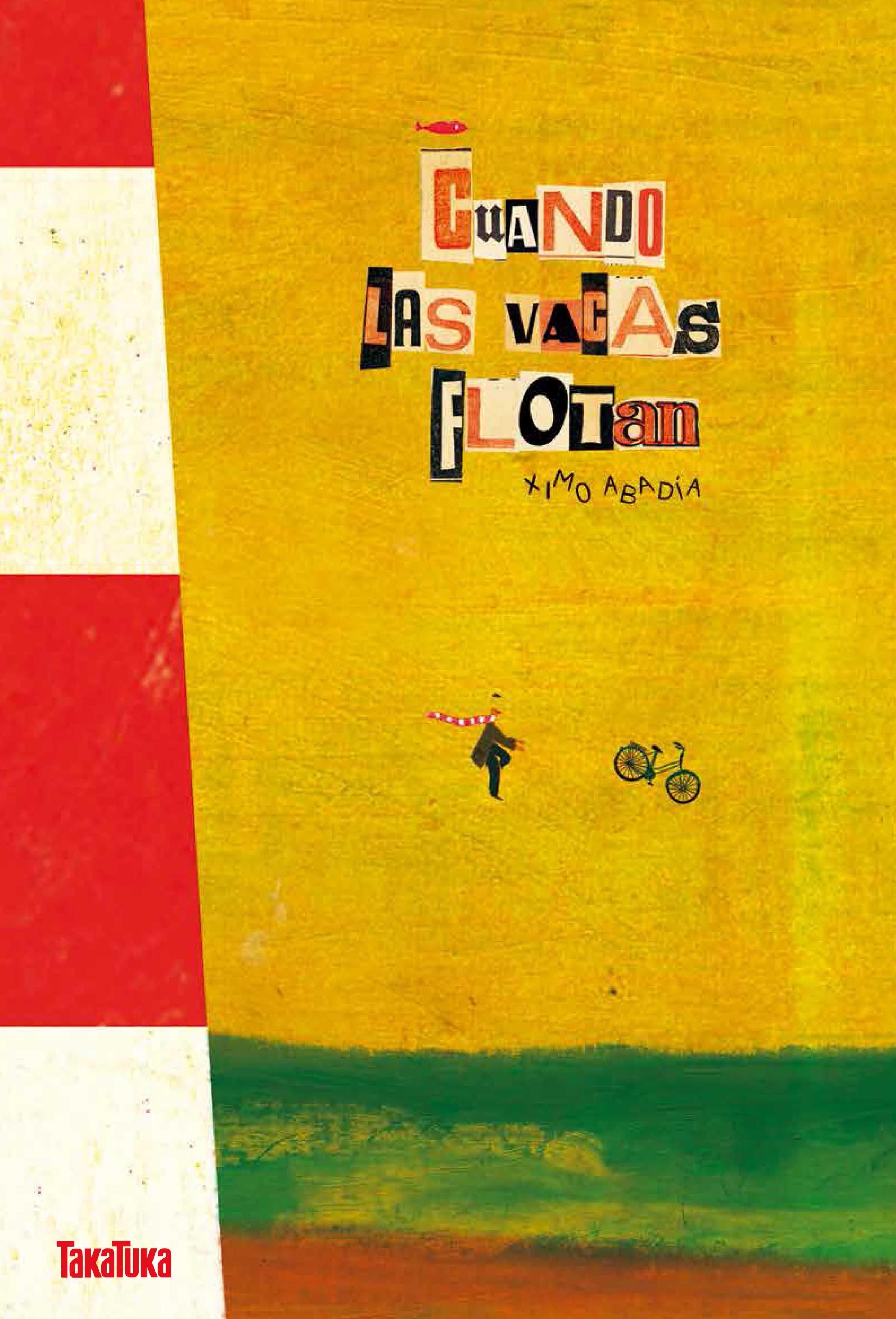 day, he is woken by the noise of a cow sailing in the sky. He is surprised to discover that everything is starting to float: firemen running around the sky looking for fires from above, the mailman chasing his bicycle, which has taken flight… Everything is floating! Even the boy starts to float.
A precious metaphor about the natural order of things and the indestructible force of freedom.
by Ximo Abadía
---
Takatuka | hc | 40 pp | 2016 | 5+
Rights sold: Korean
[original Spanish title: Cuando las vacas flotan]