Following their adventures in the city, town bear and his friends return to the forest. "This peace and quiet is blissful! And our caves are so comfortable!", Bear, Fox and Badger sigh contentedly. But the beaver has plans of an entirely different kind.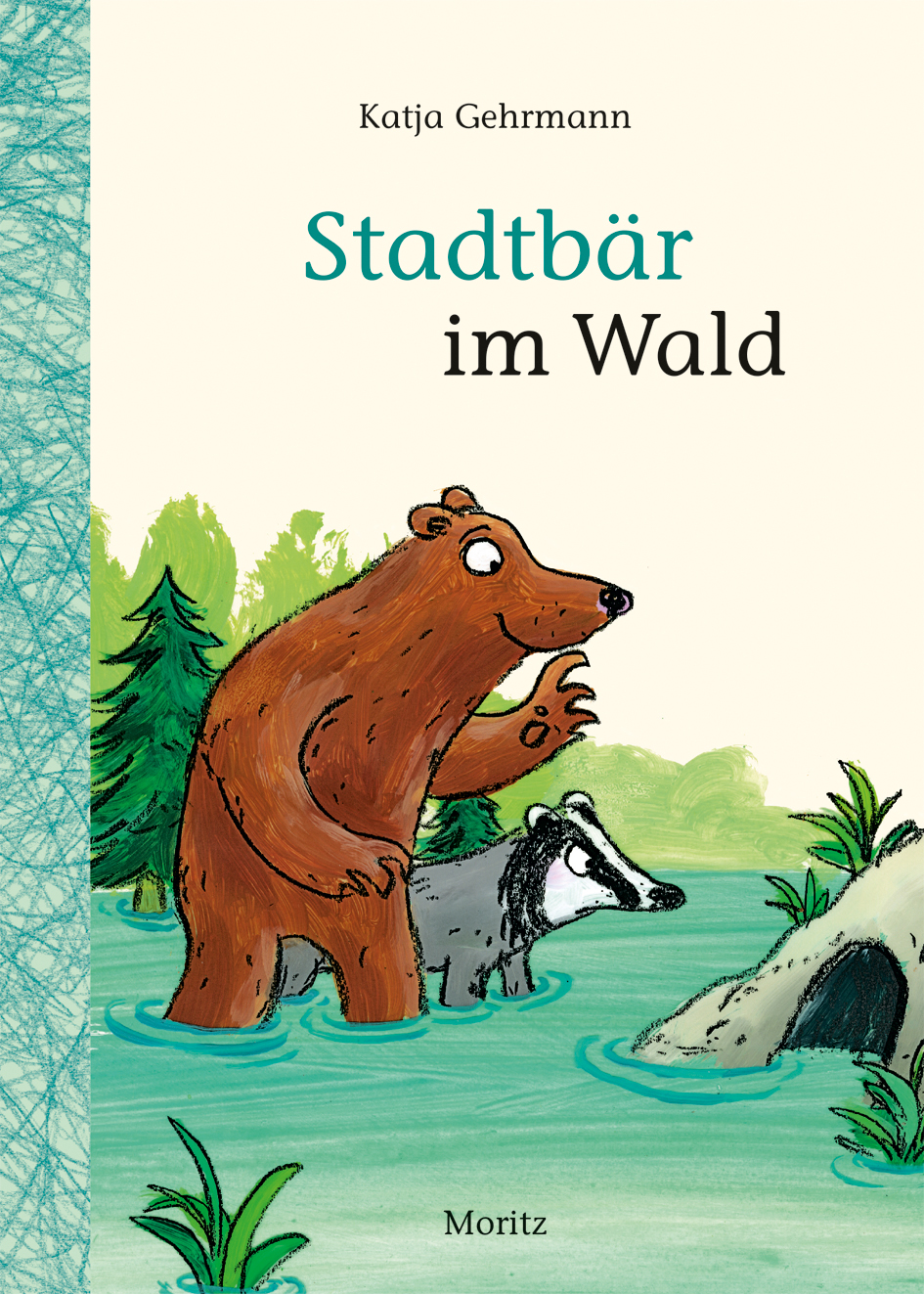 The city gave him crazy ideas: He plans to rebuild his lodge with a pitched roof, big windows, south-facing balconies and a garden fence.
That he clears half the forest and ends up flooding his friends' caves is of no concern to him. He is only interested in his construction project and the cheers of the growing number of people who suddenly appear in the forest to marvel at his building skills. Bear, Badger and Fox will have to do something!
Following Town Bear, which was awarded with the Children's Book Prize NRW and a White Raven in 2019, Katja Gehrmann presents a new story about Bear and his friends—funny, entertaining and thought-provoking at the same time.
by Katja Gehrmann
"Nature conservation from an animal perspective – hilarious." – Christine Knödler, Eltern Family

"What a funny, witty book." – Anja Wasserbäch, Stuttgarter Zeitung
---
Moritz Verlag | hc | 112 pp | 150 x 218 mm | 2021 | 6+
All rights available
[original title: Stadtbär im Wald]
Previous title in this series: Town Bear