Sascha Reh & Adrian Wylezol
How We Once Kidnapped Dirk Nowitzki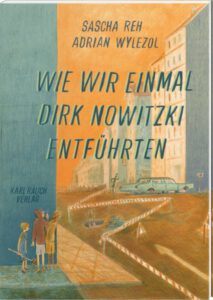 Thirteen-year-old Billie is a huge fan of Dirk Nowitzki. Together with her friends, she is looking for a training place to emulate her idol. The four "Mavericks" have already torn up the backyard, and the bullies in the public square are severely lacking in fair play.
The Mavericks' last hope is the legendary basketball court in the hangar of the old military airport. It belongs to real estate sharks who want to turn the abandoned building into a shopping centre. But together with the caretaker, the Mavericks secretly set up a training camp there for the whole neighbourhood – until the real estate sharks pull the plug on them.
Now only one person can save the project: Dirk Nowitzki, who comes to town for an autograph session. Small problem, however: how do you get the attention of a superstar?

How We Once Kidnapped Dirk Nowitzki is an homage to basketball and life's greatest adventure: to have dreams, as quirky as it is lovingly told.
Karl Rauch Verlag
Graphic Novel

Original title: Wie wir einmal Dirk Nowitzki entführten
Age 10+
80 pp | € 24
trade pb | 200 x 280 mm
Publication: Feb 2023


Author: Sascha Reh
Illustrator: Adrian Wylezol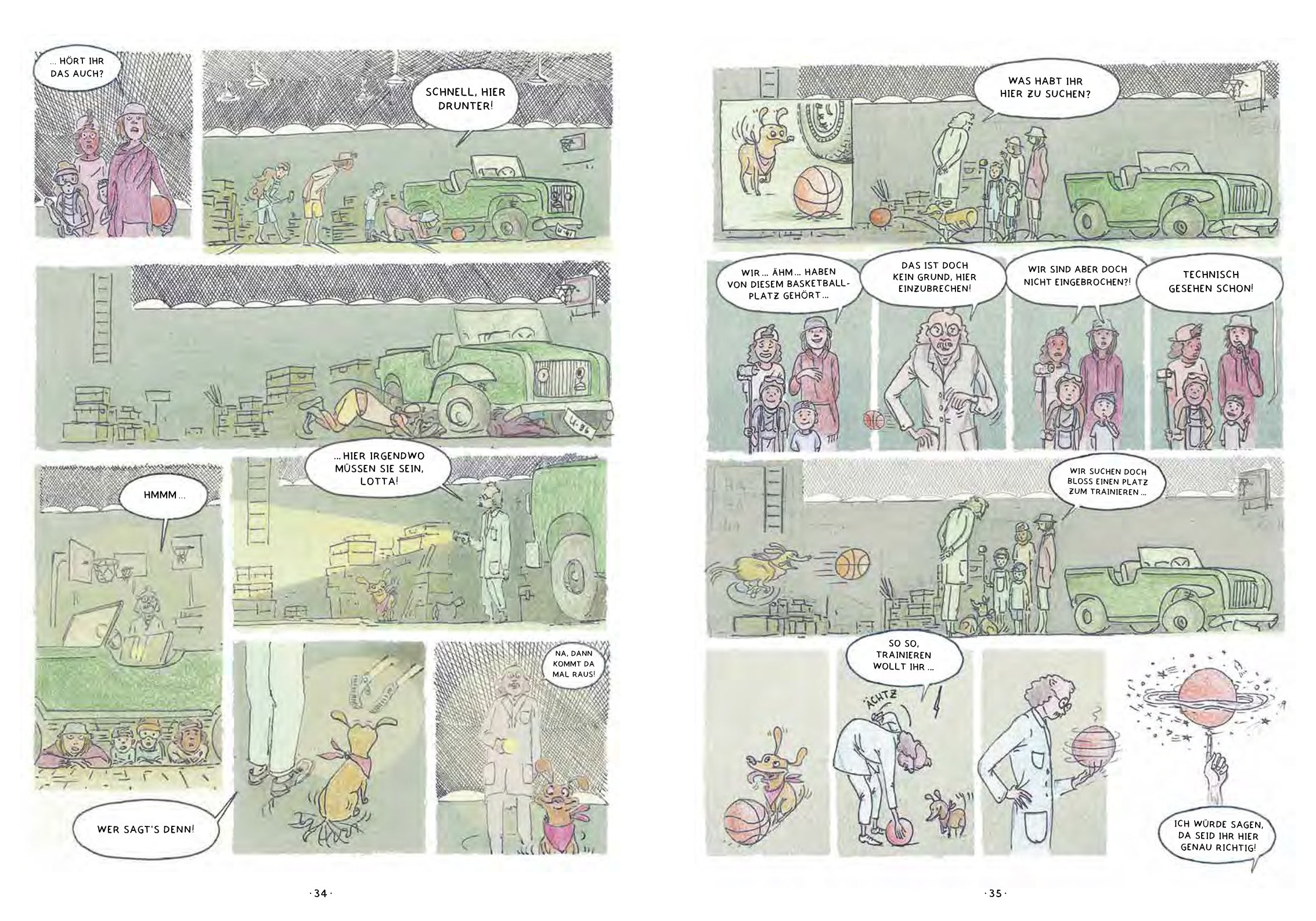 "An interesting story presented as a wonderful graphic novel […] offers the ideal introduction to the genre." – Amelie Putz, bn bibliotheksnachrichten 16.06.2023
"Quirky and warmly written as well as drawn!" – Leselotse Bestenliste 25.05.2023
"As if in a frenzy, one throws oneself from one story into the next."- Janina Fleischer, Leipziger Volkszeitung, 25.04.2023
"Published by Karl Rauch Verlag […], which also has totally cool comics in its programme. […] Mega mega good." – Podcast DerComicKlatsch 3Frauen. n comics, 08.04.2023
"Berlin illustrator Adrian Wylezol captures the fast-paced adventure of a group of basketball-mad youths in an equally moving visual language. Small panels vary with full-page tableaus, while the detail-conscious design is characterised by wit and subtlety. Dynamic lines and strokes on a passepartout background form not only original characters and an apt study of the milieu, but also a declaration of love for the sport of basketball." – Akademie für Kinder- und Jugendliteratur, Jury for the Serafina Prize


By the same author and illustrator