We all occasionally dream of being a little prettier. Taller, slimmer, a bit more muscular, somewhat blonder. We are not alone with our vanities!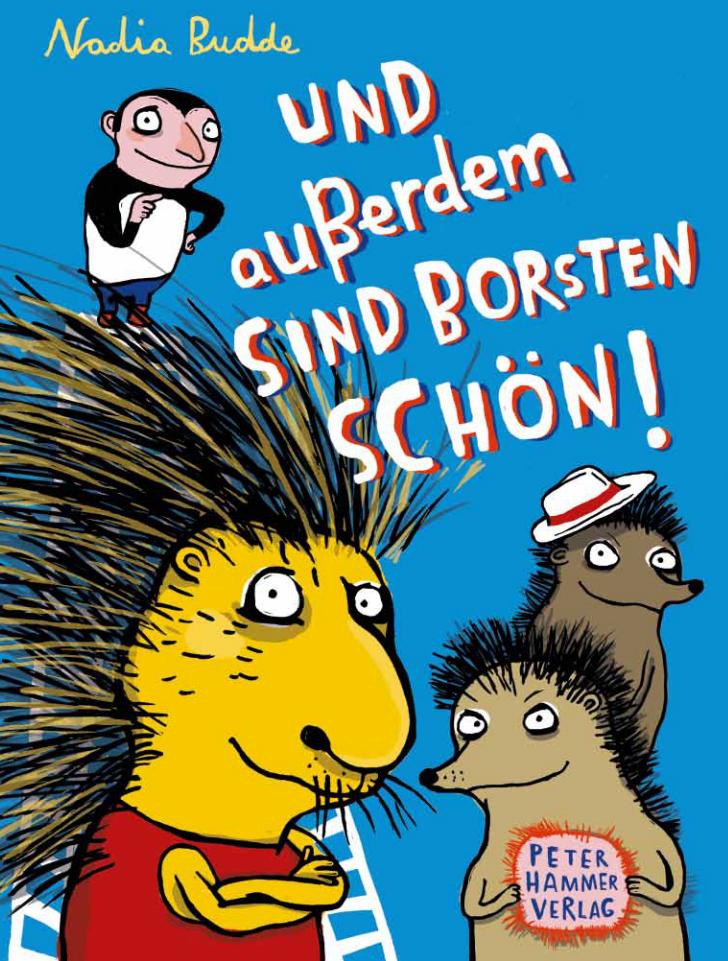 Nadia Budde gets a lot of zany characters on the pages of her picture book – neighbours, relatives, friends – and we immediately realize their little imperfections. Too many kilograms, a strange hairstyle, a mouth of enormous size, the total lack of a biceps. And although they look a bit unhappy, they are all very funny and really likable! The only one who doesn't care at all about his outward appearance is Uncle Parzival and he finally convinces all the others: You are perfect just the way you are! Nadia Budde's catchy rhymes and her unrivaled funny characters once again appeal to readers of all ages!
by Nadia Budde
"A truly excellent, wonderful picture book." – Bücherkinder.de

"Perfectly accompanied by dead-aimed rhymes, this truly animalistic beauty contest offers plenty of occasions to laugh, backbite and reflect on." – Stiftung Lesen [Literacy Trust]

"Nadia Budde is currently the most original German author and one of the most expressive illustrator of children's books." – Süddeutsche Zeitung
Click here to view the English edition of the book.
Click here to read the Arabic title info prepared by the Goethe-Institut Kairo.
Peter Hammer Verlag | hc | 32 pp | 200 x 250 mm | 2013 | 3+
Rights sold: Catalan, English, French, Korean, Spanish
[original title: Und außerdem sind Borsten schön]