"Dad, there's a big cat in the meadow!" The little girl is very excited. It's a nice day to walk and run around in the park. Unfortunately, Dad is more interested in his mobile phone than her and any big cats.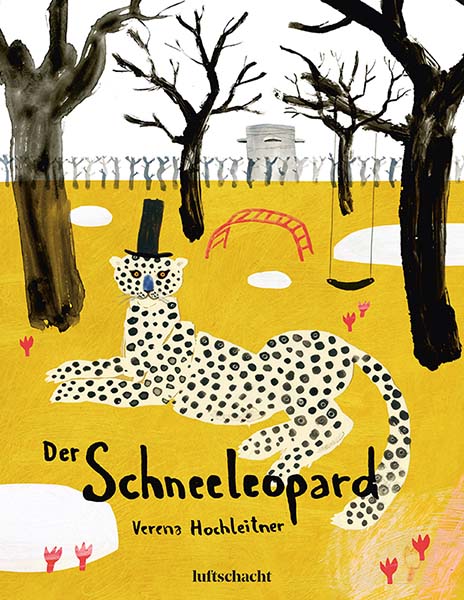 "How nice! Then you have someone to play with", he simply says, turning towards his phone once more. But the girl won't be discouraged. After all, adventures with a snow leopard are waiting for her …
Verena Hochleitner takes us into a colourful world in which bothdigital and analogue reality flow into one another. A snow leopard in the park? Why, yes, of course!
by Verena Hochleitner
White Ravens 2021
Nature Book of the Month – June 2021
---
Luftschacht | hc | 46 pp | 210 x 280 mm | 2021 | 4+
All rights available
[original title: Der Schneeleopard]