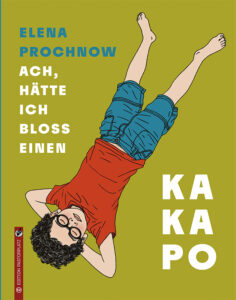 He would be a dream pet for me because kakapos are nocturnal. During the day he could sleep in my knight's castle without bugging mum, but at night we would have fantastic adventures together.
I've always wanted a pet.
Yesterday during breakfast I heard a report about the kakapo on the radio. There's no such animal! Or is there?
A QR-Code inside the book allows the download of colouring pages.
by Elena Prochnow
---
Edition Pastorplatz | hc | 42 pp | 210 x 270 mm | 2022 | 5+
All rights available, excl. Simplified Chinese
[original German edition: Ach, hätte ich bloß einen Kakapo]