"There are about a thousand things for Tractor to do in the city. At least a thousand."
What are you saying? The tractor is not supposed to come along? I can hardly understand why we will be moving from the countryside into the city,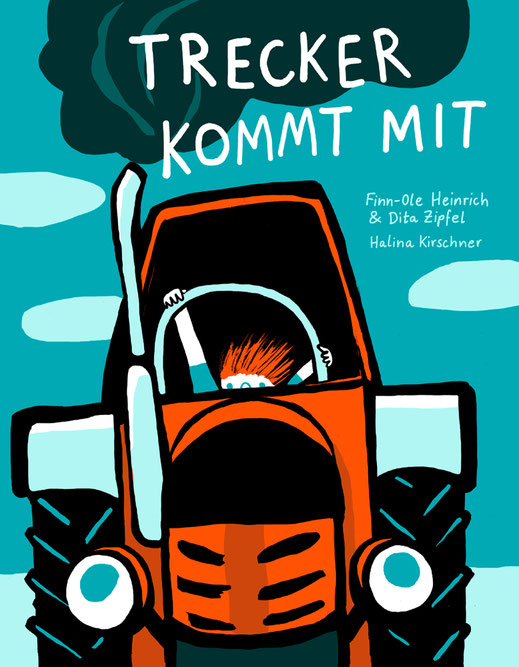 but okay, if you wish to do so … But I really cannot see why the tractor should not come along. You might not know, but there are so many things to do for a tractor in town. It can help when we go shopping and you need more than the usual for example. Or when there is a traffic jam on the motorway, the tractor can easily make way, which will be much better than to wait behind other small cars. I tell you: Either the tractor's coming too or I stay!
Finn-Ole Heinrich and Dita Zipfel have written an anarchic, wild and fearless book for children. Even grown-ups will ask themselves after reading the book how they could survive without a tractor up to now. The book has been illustrated by newcomer Halina Kirschner from Leipzig who is a genius when it comes to screen-print-optic.
by Halina Kirschner, Finn-Ole Heinrich & Dita Zipfel
Awarded one of Germany's most beautiful books 2018!
---
mairisch Verlag | hc | 32 pp | 3+
Rights sold: Catalan, Danish, English (UK & IRE), French (CAN), Korean, Spanish
[original title: Trecker kommt mit!]