Eleven and half good night stories with Fox and Rabbit
Fox and rabbit lived far away, behind the mole hills, in a small yel-low house. If they can't sleep, they count the good nights (335 in total). If they wish each other a good night, the rustling pear tree, the raspberries and the stars join in. If rabbit is ill and in his fever-ish delirium believes that it snows, then fox pushes him on his sledge through the cherry blossom 'snow' in the middle of Spring. They experience adventurous nights in a tent, transport fish in the kangaroo's pouch and practice how to sleep like bats.
by Kristina Andres
Kristina Andres' good night stories with fox and rabbit are heart-warming. They tell of friendship, security, life in the country and have everything it takes to make this a favourite book!
---
Moritz Verlag | 64 pp | 190 x 240 mm | Aug 2016 | 5+
Rights sold: Chinese (simplified), Dutch, English (world), Russian

[original German title: Nun schlaft mal schön!]
By the same author: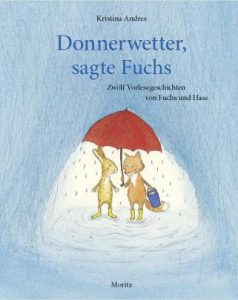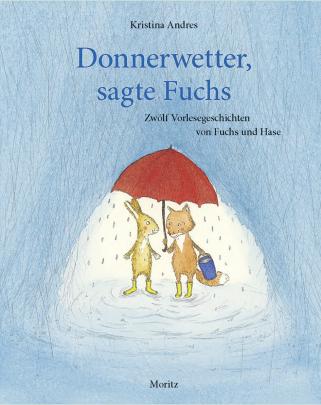 Merken
Merken
Merken
Merken