David Acera & Ina Hristova
Why Don't Birds Have a King?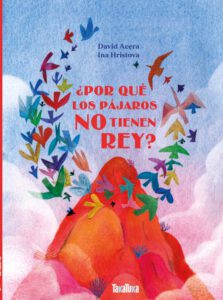 Birds are the liveliest and freest animals in the world. But has that always been the case?
Many years ago, that was about to change. One fine day, the sun, tired of the merry morning songs, decided that the time had come for the birds to have a king to impose order among the noisy winged animals. The bird to take flight the next day and fly closest to the sun would be the crowned bird.
An irreverent story with an unexpected ending, inspired by one of Aesop's fables.
Takatuka
Picture Book

Original title: Por qué los pájaros no tienen rey?
Age 6+
44 pp | € 15
hc | 220 x 300 mm
Publication: Oct 2022


Author: David Acera
Illustrator: Ina Hristova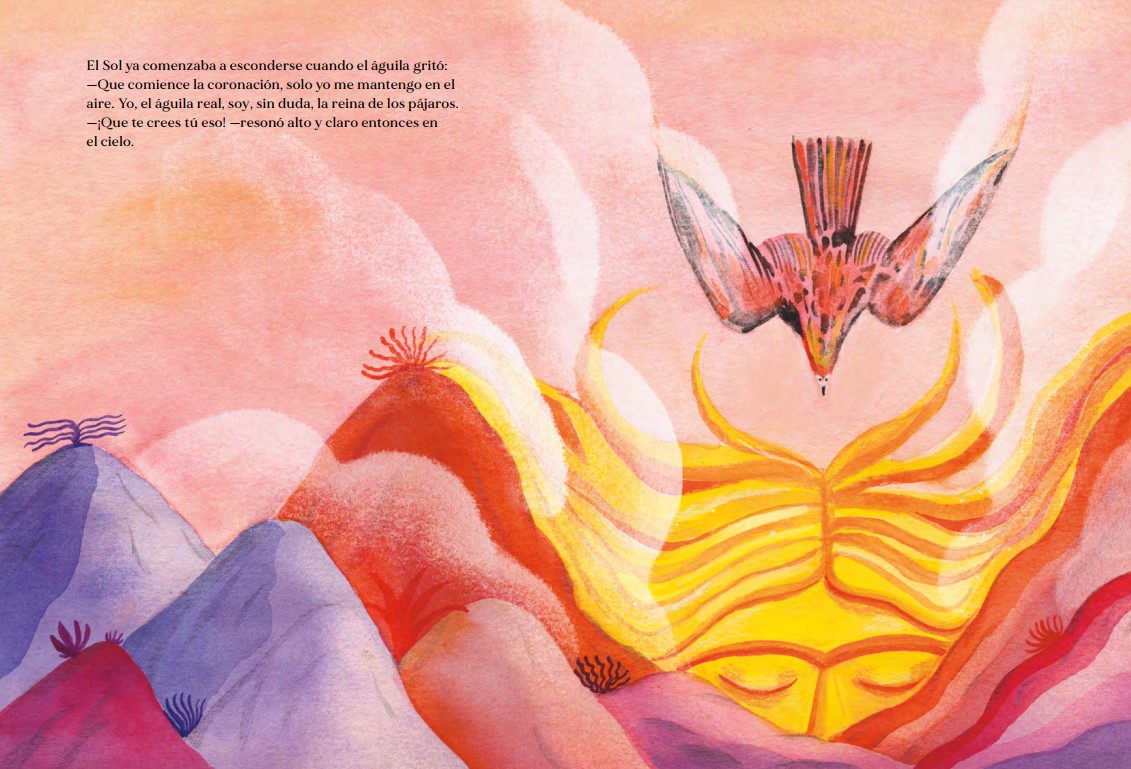 "The story is a refined recreation of the tone and style of the folk tales of yesteryear. Hristova's illustrations surprise us with their compositional freedom and explosion of colours." – Cuatrogato Foundation
By the same author and illustrator